Doritos unveiled its highly anticipated collaboration with multi-award winning artist Rihanna. Through an augmented reality music experience that showcases the multiple facets of her personality and style, Doritos is debuting the special single, «Who's That Chick?,» by David Guetta featuring Rihanna. To create a truly global scope, the experience at www.doritoslatenight.com also includes exclusive performances by a collection of additional recording artists from around the world.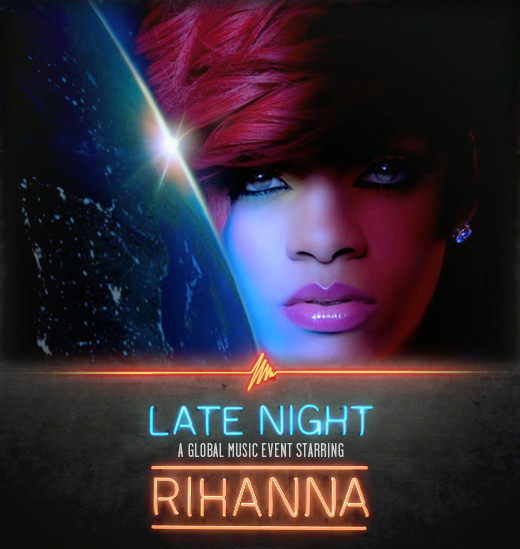 In early September, a small portion of the Doritos Late Night «Who's That Chick?» experience was unexpectedly released online, setting off a wide range of speculation among music fans and pop culture commentators. What was rumored to be anything ranging from a product placement deal to television commercials featuring a new Rihanna song, actually stands as a one-of-a-kind, interactive music experience that the Doritos brand created especially for worldwide fans of Rihanna's music.
While Rihanna serves as the Doritos Late Night headliner, this exclusive offering features artists including Canada's Down with Webster, the UK's Professor Green, Turkey's Mor Ve Otesi, Brazil's Sensacional Orchestra Sonora and South Africa's Teargas. Each band, highly recognized in the music scenes of their respective markets, will use the Doritos Late Night platform to reach and interact with fans in a whole new way.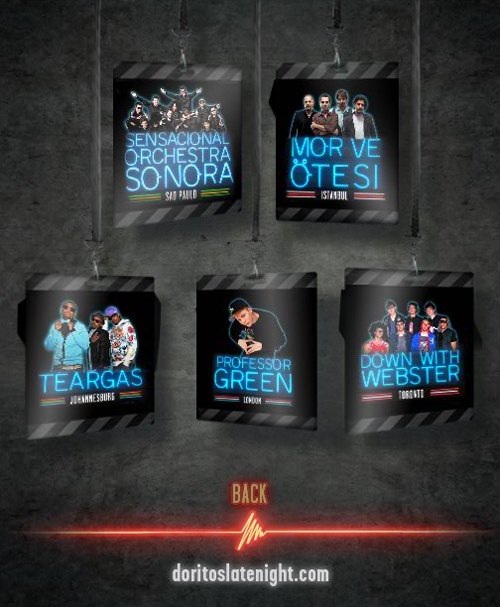 Designed to put control of the experience in consumers' hands, the Rihanna augmented reality performance is available in both day and night settings. Fans are able to unleash Rihanna's late-night side by pointing a graphic symbol located on the back of Doritos Late Night special-edition bags at a web cam. Visitors to the site can personalize Rihanna's performance by the way they hold and move the bag, offering up a new experience each and every time. Customization is available to viewers of the regional artists as well by putting them in control of a 360-degree viewing environment (both on the website and YouTube).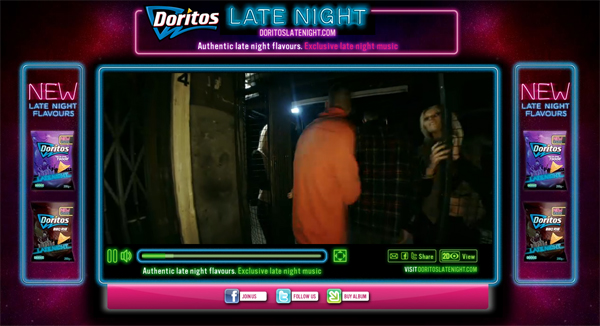 The multiple Grammy-winning artist's work on «Who's That Chick?,» will be released on David Guetta's upcoming album, One More Love, on November 29, and she is featured on bags of Doritos Late Night for a limited time.