I cannot wait for the next 5 to 10 years! As a tech geek and an avid New Scientist reader, I am excited by the growth in new technologies and how they are landscaping our lives and environments. It comes as no surprise that with the most patents Japan is pioneering some of the most exciting ones: My heart flutters with joy when I think of Asimo, the humanoid robot from Honda (I say: Hello A.I.!) Asimo however is a thing of the future (I hope the near future, because I really want one!). In the meantime people like me can geek out on other groundbreaking Japanese inventions such as 2D Barcodes.
2D Barcodes also known as QR Codes, EZCodes, Data Matrix Codes, Aztec Codes (to name a few types) are all the rage in Japan and have revolutionised the way Japanese marketers interact with consumers. And they are everywhere and anywhere: on billboards, brochures, bus shelters you can also see them tattooed on people's bodies, on entire buildings and even placed on tombstones. Yes, tombstones. What's the fuss about?
Scanable via a phone application these codes can be packed with all sorts of information: download a coupon, listen to music, win a prize, link to site or watch a video. And yes you can track all activity. Intrigued? Here are some examples for you to experience first hand. So get your smartphones out now. If you haven't already got a barcode scanning app, then download the Scanlife app on to your phone or go to www.2dscan.com. Open the app, then scan or take a photo of the code and see what happens next.
Hot! Hot! Hot! And not for the faint-hearted: Calvin Klein, in a daring move replacing their usual cool, racy billboards with a simple QR code on billboards across New York City. Once the code is scanned a video clip plays. After the spot plays, viewers can then share the code with friends on Facebook and Twitter.  Calvin Klein is not only pushing the cross media button in style but is also taking censorship into their own hands by using a QR code: Passersby can decide, if they want to scan it or not. A beautiful example on delivering content in an interactive way.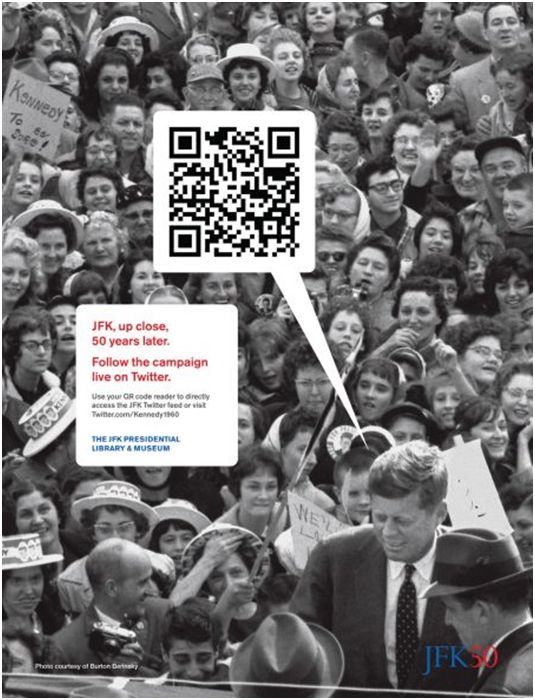 What would JFK have tweeted in his time? Scan the code and find out! This campaign is bringing the past to life: the codes send you to JFK's very own twitter page on which tweets and numerous links take you back in time through archive footage.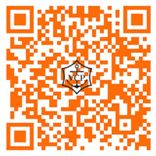 Veuve Clicquot is giving champagne lovers like me something new to do with their phones with the launch of the Veuve Clicquot QR Code. Using the code you can register for exclusive invites, receive news and information about upcoming events.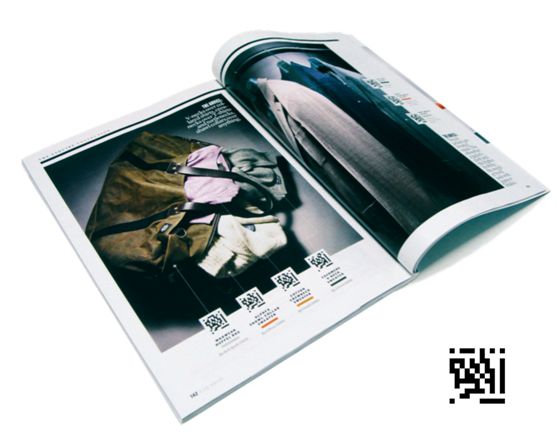 Esquire Magazine used codes to give readers a menu of options from each individual piece of clothing. Interested in that leather jacket? Just scan the code to see how to wear it, and link to the designer's website to place an order.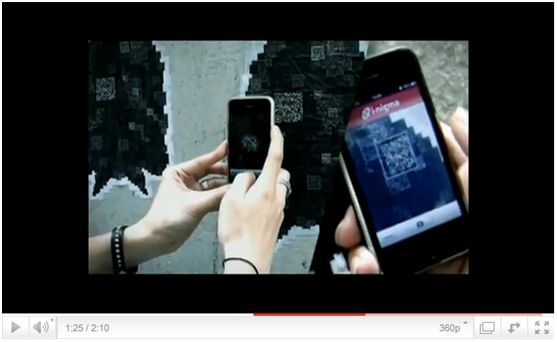 Leo Burnett deservedly won a Gold Medal at this year's Cannes Advertising Festival for its 'Hidden Sounds' QR Code campaign promoting 14 indie bands (the hidden sounds) for Zoo Records, an alternative music store in Hong Kong. The QR Codes were assembled into the shapes of animals that live hidden in the city and posted all over the streets of Hong Kong. Scanning the codes allowed users to read more about a band and hear their music. They could also purchase the songs directly as well as share them on social media. And did they purchase: all 14 bands sold out in the store.
See it here in action and hear how incredibly successful it was:
Whilst Japan is leading the way, the market observations show North America and Western Europe are increasingly incorporating the usage of this technology in their campaigns and with great success. This trend indicates a future in which our 'phones' will be as much computer as voice. Augmented reality bridging the 2D with 3D world will become norm. The instant access to information makes for effortless movement hence why mobile will overtake the PC as the largest marketing channel and ad platform. Brands will be able to measure ROI and use analytics to better deliver mobile campaigns and understand consumers.
We will see more of this technology being used. Here is why: By adding a QR component to campaigns, brands are not only adding a measurable connection the consumer's interaction with the product or advertisement, but they are also blending creative marketing and technology generating awareness and boosting sales, marrying the physical with the digital world effectively. Consumers are engaging directly with the brand and at ease: scan the code and immediately be directed to the desired information, application, call center, coupon or video without having to enter long URLs or phone numbers from their mobile device. Engaging the consumer on the go. The future.
About the Author
Alexandra Sanders is a brand strategist who is currently heading up the global creative team at Kyp, an international marketing communications agency, with clients such as Sony, BP, American Express, Novartis, O2, BBC, Shell and the list goes on.