On September 30, dozens of Pentawards 2010 trophies were given out to well-known and emerging design agencies, which have been developing vivid packaging and visuals for products during the past year. The winning entries of 2010 as well as designs from 2009 and top works of 2008,  divided into five main categories—beverages, food, body, luxury, and other markets—were featured in "The Package Design Book" published by TASCHEN and presented that day.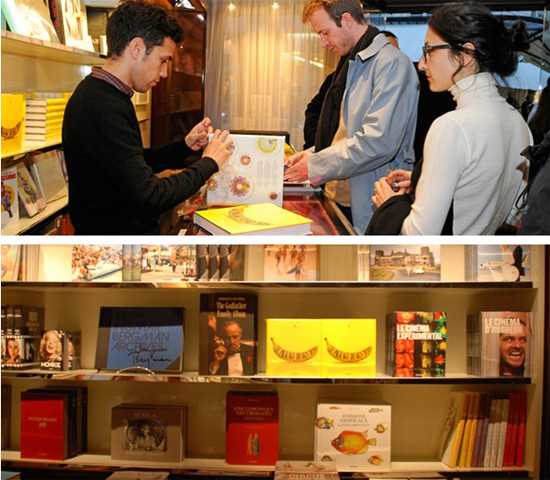 The edition was first unveiled at the award ceremony, and on October 19 TASHEN arranged international party at its Paris Store (2, rue de Buci) for the launch of «The Package Design Book» with the founders of Pentawards Jean Jacques and Brigitte Evrard. The party was attended by more than 150 people, including packaging designers, who signed one sample of this collector book in a yellow cover—it now can be found on the shelves of the store. To see more photos from the event, go here.
The perfectly illustrated book of 432 pages, "providing a vivid demonstration of creativity in every form of packaging" and showcasing over 400 entries from 39 countries, can be also purchased from the TASHEN online shop for $ 59.99.