Strategic design and brand consultancy Identica has relaunched Ararat as it looks to regain its iconic status and re-establish the brand as the pre-eminent Armenian Brandy.
The rebrand encompasses a fresh visual identity and premium packaging design to bring to life a new positioning which is inspired by the brand's history but relevant to the modern, cosmopolitan and sophisticated cognac connoisseur of today.
The design includes a new brand symbol inspired by the legend of the Pheonix—a mythical flying creature that can be found in the iconography of medieval Armenia. Additionally, each sub-brand is built around an authentic Armenian legend and to differentiate each of the four categories even further Identica has developed four unique bottle formats.
As part of the new brand line-up, the agency has created and designed new Extra-Premium sub-brands to better serve consumers looking for a truly luxurious, high-end product.
The new ARARAT family includes 10 sub-brands, offering the authentic Armenian Brandy in four price categories: Mainstream — 3 STAR and 5 STAR; Premium —ANI 6yo, OTBORNY 7yo and AKHTAMAR 10yo; Super-Premium — VASPURAKAN 15yo and NAIRI 20yo; and Extra-Premium — EREBUNI 25yo, EREBUNI 30yo and EREBUNI 50yo.
The packaging overhaul delivers a strong level of differentiation between the 10 sub-brands and four categories in terms of premium cues and visual impact. The new-look range launches this month across Europe.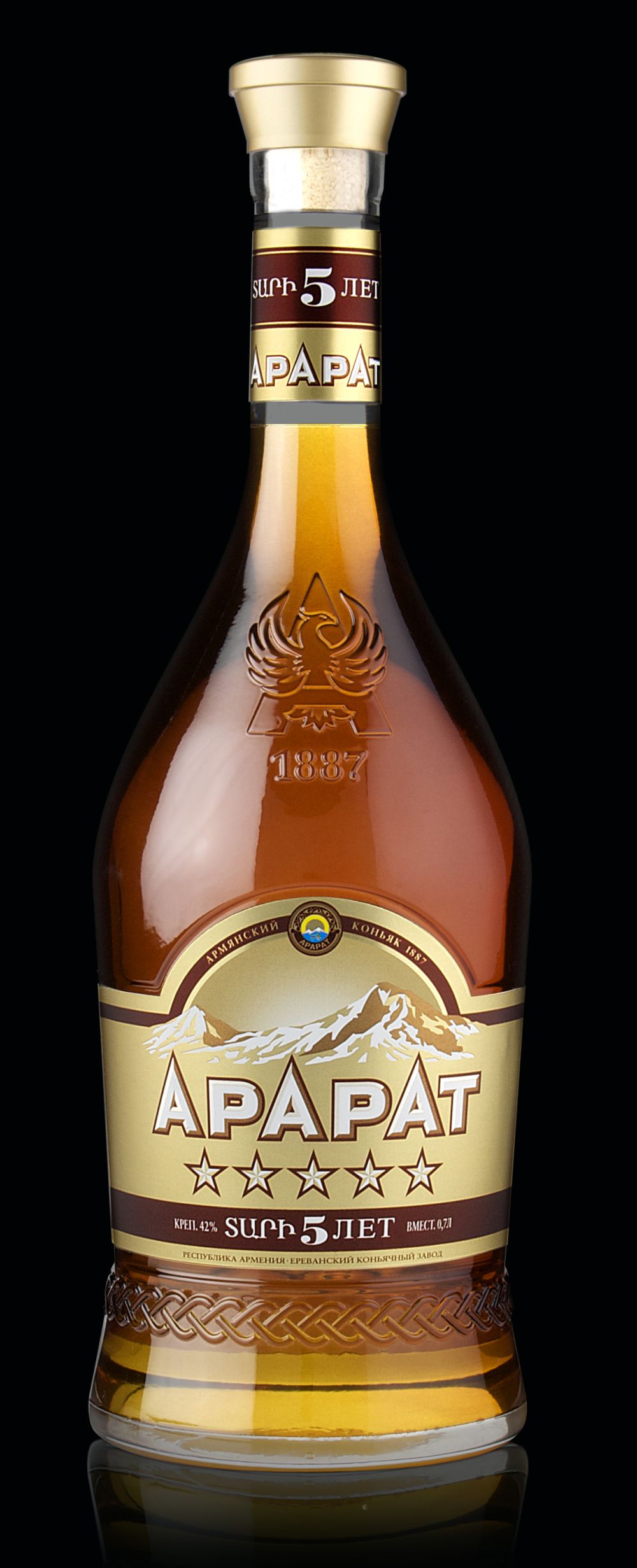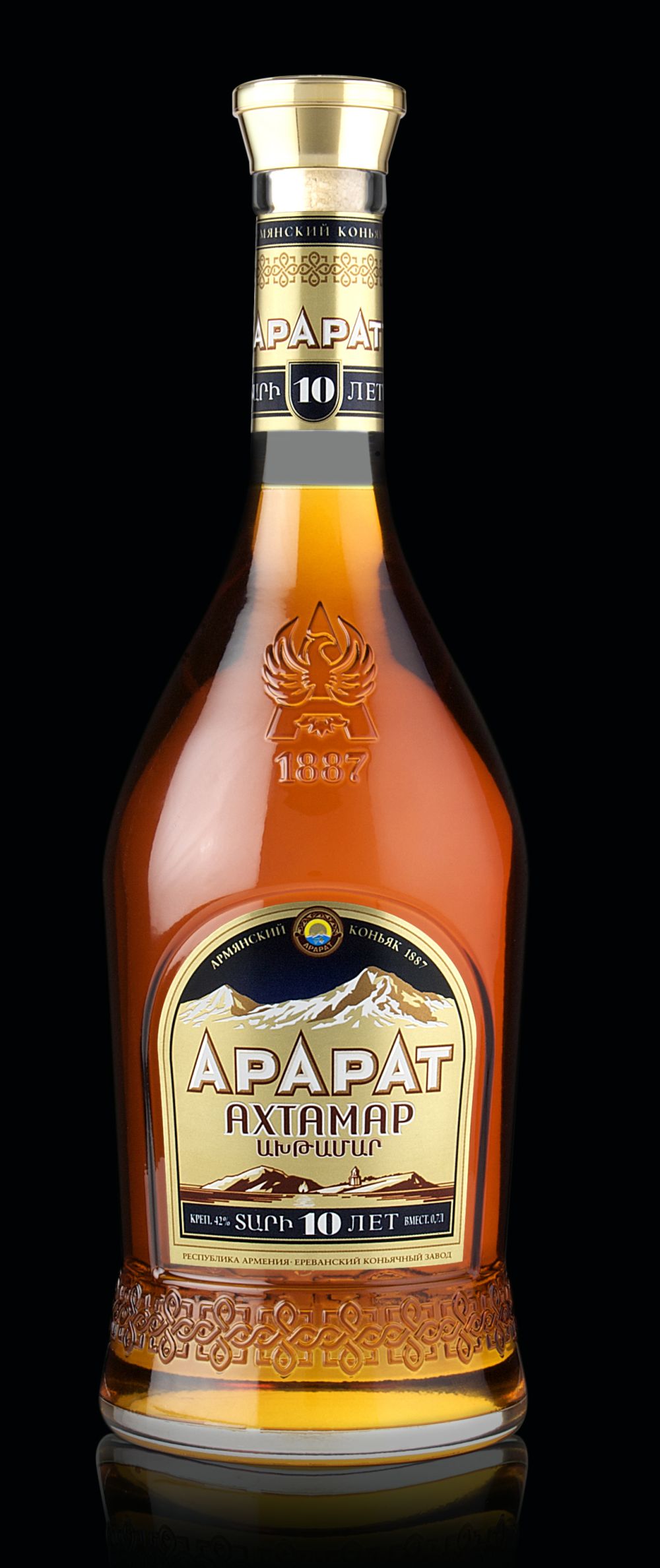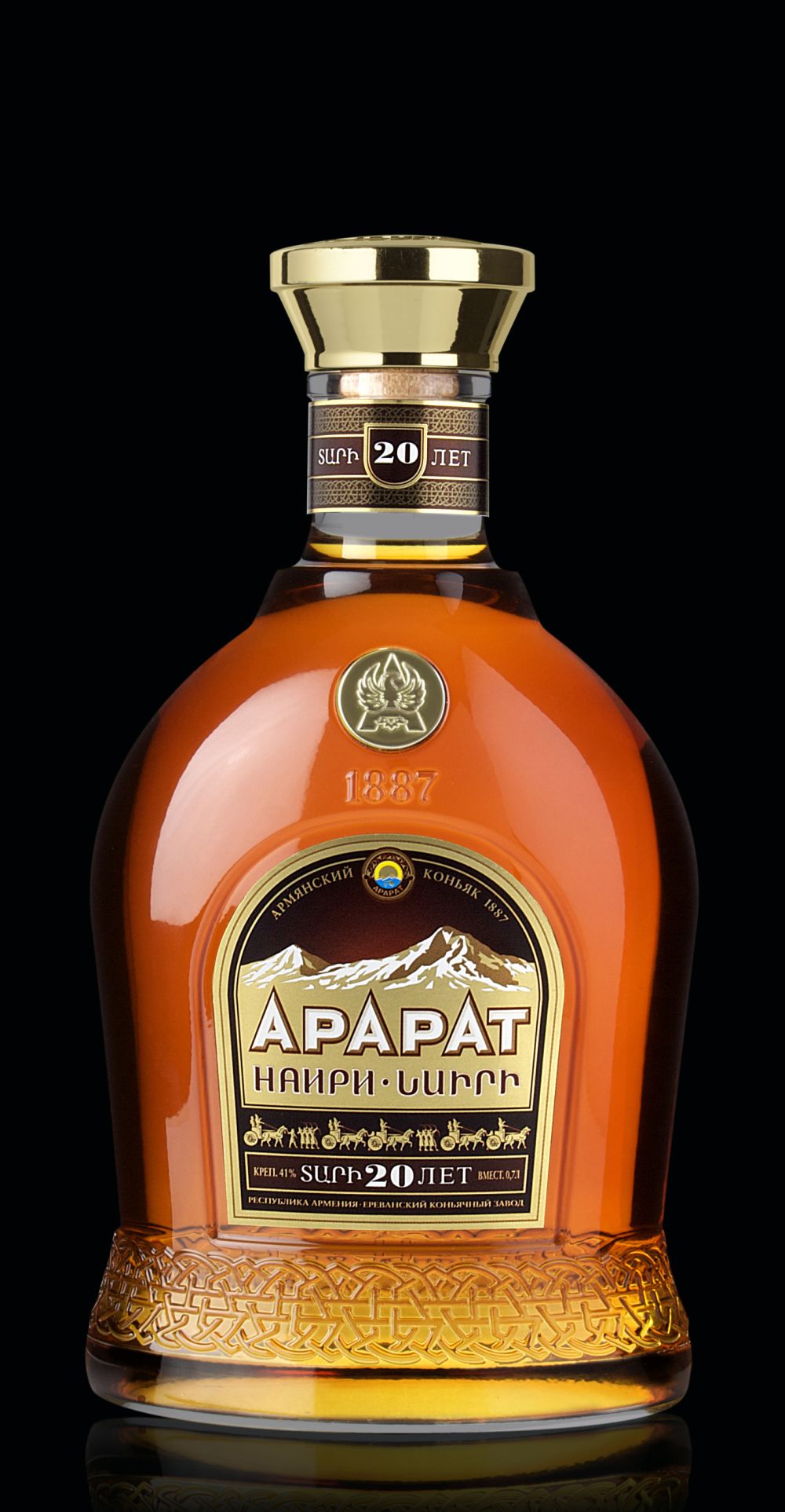 Karine Madelrieu, Brand Director for Ararat at Pernod Ricard Rouss has commented on their collaboration with Identica in the interview with Popsop editor Ekaterina Belan.
E.B.: Back in 2008, Pernod Ricard started searching for an agency to redesign ARARAT, and there was a creative pitch with the 3 London-based agencies Identica, Coley Porter Bell, Nude. Why did you choose London and those agencies, in particular?
K.M.: When the company decided to redesign ARARAT packaging and its brand symbol, it became obvious that a creative agency must be chosen for the task.
On the one hand, taking into account the scale, tough requirements for the quality as well as the weight of the brand and its international position, it could be wise to work with an agency from abroad, who would have sufficient experience in handling international brands.
On the other hand, working with Moscow-based agencies would mean easier communication (understanding the brand and its history, talks in Russian and ability to meet more regularly). Actually, in the beginning we started with creative directors in Moscow, but they would still recommend going abroad to us.
Eventually, we brought several teams to Moscow: Identica, Coley Porter Bell and Nude. Those agencies were not picked up by chance. We based our decision on the presented portfolios and successfully implemented logo design and rebranding projects by the companies. In addition, Pernord Ricard did have some positive experience working with the agencies in the past.
Identica, with its creative concept, won the tender, because their offer appeared to fit our goals the best.
The most difficult part for all the agencies was, obviously, reaching a balance between innovation and authenticity.
E. B.: How difficult or easy was the communication process? What are the advantages of working with international brand experts?
K.M. Despite certain fears, the communication process was quite smooth and the information exchange was prompt. The entire IDENTICA team traveled down to Moscow several times to participate in interim presentations and discussions. Besides, our online communication was really helpful, of course.
Strange as it may seem, but the best thing in working with specialists from abroad happened to be the absence of stereotypes and clichés, related to Armenian cognac and ARARAT brand. That fact allowed us to find the solution: modern premium package which retains authentic Armenian elements.
E.B.: What is the strategy for the ARARAT brand?
New ARARAT line startup will be accompanied by advertising campaign, aimed at enforcing the umbrella brand and introducing a new brand message; as well as active steps in off-trade and on-trade; presentations of brand ambassador for professionals and end customers and other PR-events.