Levi's® announced its new Water<Less jeans—made using significantly less water. The average pair of jeans uses 42 litres of water in the finishing process. The Water<Less collection reduces the water consumption by an average of 28% and up to 96% for some new products in the line.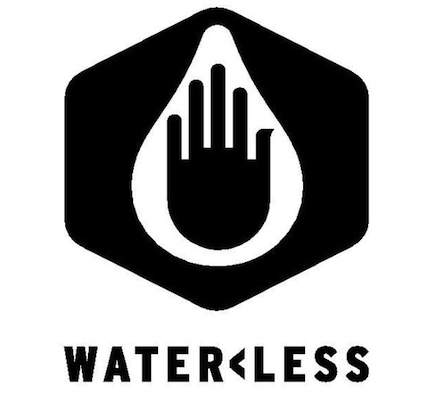 During the production process, a typical pair of jeans are "finished" in large washing machines and dryers to create a unique look and feel. Using traditional garment washing methods, the average pair of jeans undergoes 3-10 washing cycles—adding up to approximately 42 litres of water per unit. Levi's Water <Less jeans have reduced the water consumption in the finishing process by making simple changes to the process—reducing the number of washing machine cycles by combining multiple wet cycle processes into a single wet process; incorporating ozone processing into the garment washing; and removing the water from the stone wash.
"What's different about the Water<Less collection is that we're still using the same materials and techniques to create finishes for our jeans but we've substantially reduced water's role in the equation," said Carl Chiara, Director of Brand Concepts and Special Projects of the Levi's brand. "Sometimes, the way to achieve a more sustainable design is to rethink a traditional process and find a way to do it better."
The first collection of Water<Less products will be available in January of 2011 and will include over a dozen classic Levi's jeans, including the Levi's 501® jeans and the popular 511 and 514 jeans, as well as the Levi's trucker jacket. The Levi's spring 2011 product lines will contain more than 1.5 million pairs of jeans with the Water<Less method, saving approximately 16 million litres of water. The line will also include jeans made with brand's traditional rigid finish which, by its nature, utilizes virtually no water in its production.
The Levi's® brand will continue to introduce these finishing techniques to even more supplier factories around the world with the goal of increasing the numbers significantly in Fall 2011.