SABMiller shows the results of the research, which is focused on today's beer drinking traditions in European countries. The report titled "Whose Round?" unveiled that 20% of 6,000 respondents from 12 cities consider Prague as their top 'beer' city, which is followed by Amsterdam (13%) and Berlin (12%). The least attractive capital for beer-drinking are Bucharest, Bratislava and Warsaw with their 1% for each.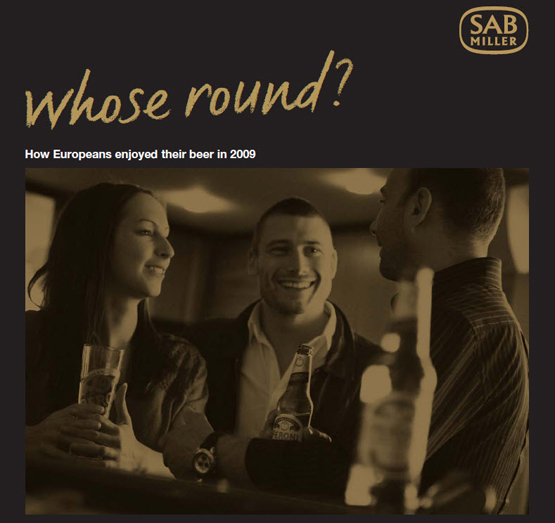 Nigel Fairbrass from SABMiller said, «It is no great surprise that Prague is the most sought-after city for Europeans to enjoy a pint; the Czech Republic produces some of the world's finest beers and is home of the original Pilsner, Pilsner Urquell. Equally it's interesting to note that Brits don't think London can be beaten when it comes to beer.»
The research, conducted by Added Value, an independent marketing and insight and brand development consultancy, shows that in 2009 people began to drink a bit less amount of beer in total as compared to 2007, but do it more frequently.
The "Your Round?" survey also includes a range of other findings such as when people are enjoying their beer most (on Saturday, 58%), who pays for the beer, the celebrities that Europeans would most like to go for a beer with (Barack Obama and Angelina Jolie) and many more. For example, the report says that "The least chivalrous men are to be found in Russia—they expect a date to pay her way" and "Europeans beginning to prefer weekend outings to drinking during the week". Read the full report for details.