Students of the European Institute of Design in Barcelona majoring in automotive design and fashion presented their creations as part of 'BMW Future', Iniciativa BMW. The exhibition of the best works of the contest dubbed 'Suits That Transport' (El traje que te transporta)— is currently on display on the Rambla Catalunya in Barcelona.
The participants were tasked with imagining and depicting their ideas relating to the future of urban transportation. However, the means of transport should be…wearable. Below is the list of the most notable creations that are very likely to remain on the paper.
The first interesting concept 'Comme des Voitures' sees the citizen of the future wearing boots soled with large ball-bearings «while the face shield is actually a semi-transparent wraparound display that provides real time directions, traffic information and any number of other interesting distractions that seem likely to cause an accident«, BMW blog reports.
Next, City-Skiing concept features oddly-looking skis, connected to the electronic sensors and display that will make the future citizen look like a modern-day austronaut walking on the Moon.
Two more concepts to be mentioned are dubbed 'Flymag' (a suit connected to the scooter) and 'B-Motion' (a combination of a backpack and the device looking like a skateboard).
Below are the photos taken at the exhibition featuring some of the best concepts of the project.
Earlier this month BMW launched a futurism-themed digital campaign 'Activate the future' to endorse its new electric car ActiveE scheduled for release in 2013.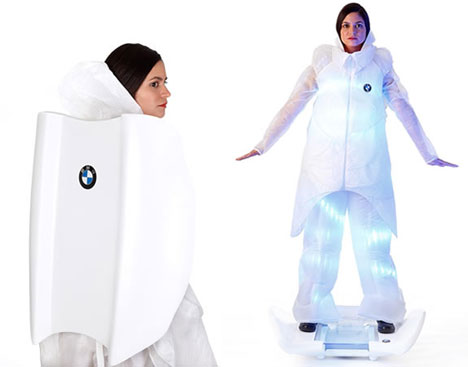 Image: www.bmwblog.com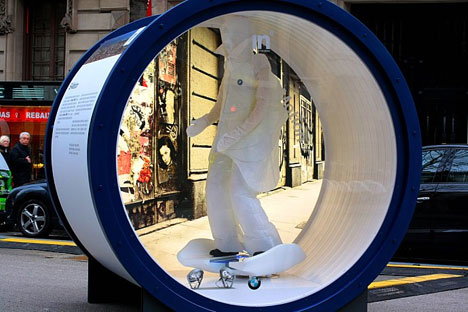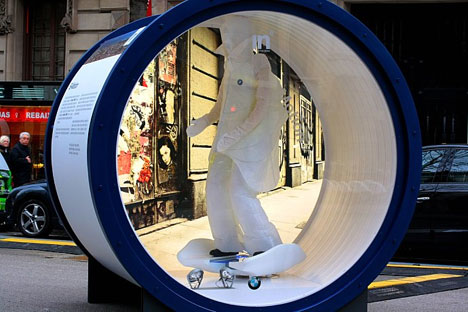 Image: www.bmwblog.com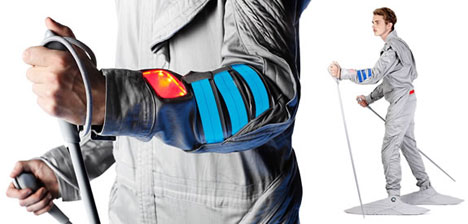 Image: www.bmwblog.com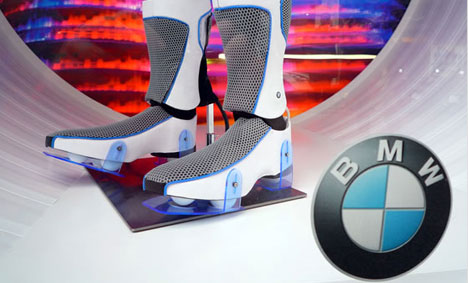 Image: www.bmwblog.com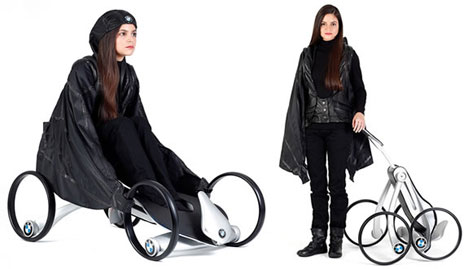 Image: www.bmwblog.com