The new brand identity for Africa's biggest beer brand, Carling Black Label, has been unveiled by CARTILS, the international branding and packaging design consultancy.
This award winning beer, owned by SABMiller, was consistently positioned as pure refreshment and masculine reward after a daily achievement over the last 40 years. However, as sales growth was slowing down, SABMiller required a fresh insight on what 'masculine reward' means today.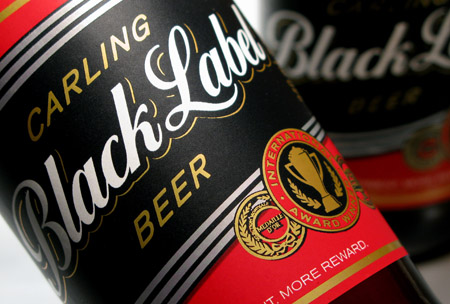 To strengthen the current market position, a new brand presentation needed to be developed for this iconic beer. The main challenge was to update the look and feel without losing the brand essence as well as making consumers aware that Carling Black Label is the quality beer for real men.

Carling Black Label experienced an evolutionary redesign. Perceived quality was enhanced by focusing on the golden medals and the trophy, which also reinforces the statement for masculine reward. Authority and pride are gained by the increased legibility and bolder execution of the brand logo. With this new look Carling Black Label manages to reinforce its position as the definition of beer in South Africa.