David Ceradini, president and Chief Creative Officer of Ceradini Brand Design (CBD), announces the launch of a new Greek yogurt product for kids featuring new packaging design creative developed by CBD.
The new effort is on behalf of CBD client, Agro Farma, makers of the #1 selling national Greek yogurt brand, Chobani, and its line of Chobani Champions, the first-ever Greek yogurt made for kids. The new yogurt will be available in stores nationwide early this month, will be sold in 4-packs in child-sized 3.5-ounce cups, and will be available in Honey-Nana and VeryBerry flavors.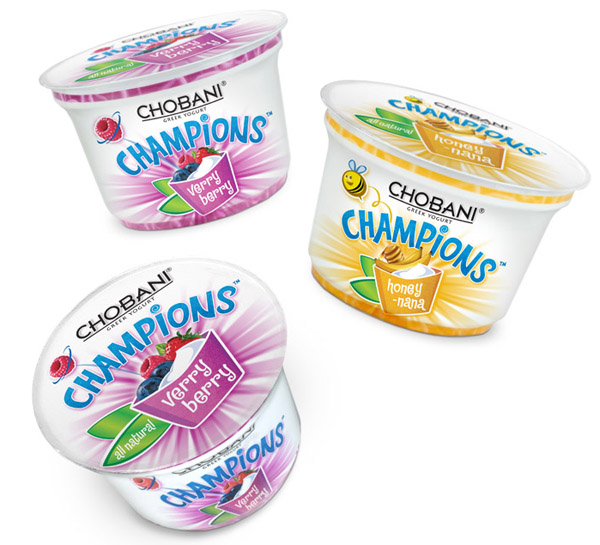 The new work underscores Chobani's bold brand character and further accentuates and celebrates the product name, which connotes the potential of children to be champions in their own right—in life, not just in sports, according Mr. Ceradini.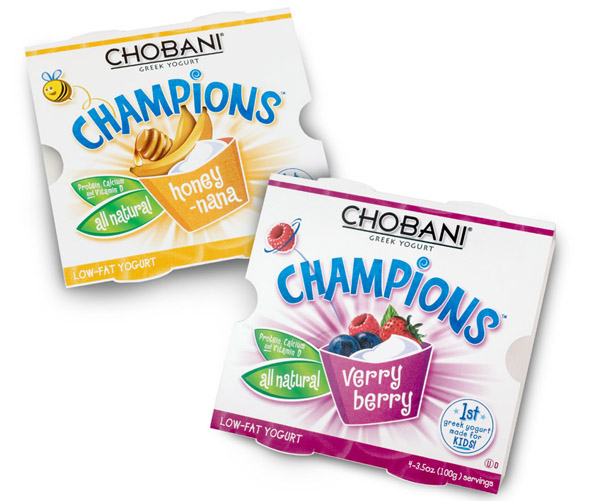 "From a design perspective, it was our mandate to simplify the creative with adequate usage of white space, but at the same time allowing for product shot prominence while highlighting and leveraging the visual equities associated with the brand. We also wanted to capture in the designs and through the use of bold color, the popularity of Chobani Champions flavors among kids, as well as the brand's real naturalness and energy."