Umbro, Manchester-based branch of Nike specializing in football wear, recently revealed more details on its collaboration with critically acclaimed designer Aitor Throup that led to creation of some iconic sportswear pieces for Archive Research Project (A.R.P.). In course of the project, Umbro's creative team along with Aitor delved into 87-year-old archive of the brand in search of inspiration to create new clothes.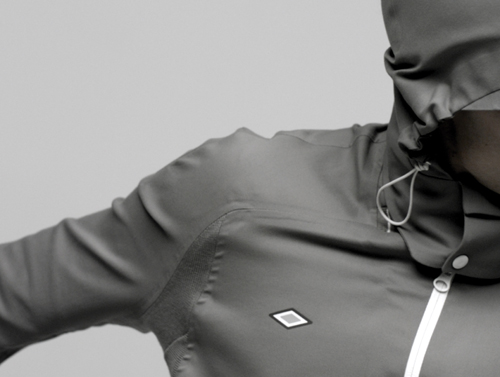 Image Courtesy: www.blog.umbro.com
Seven items were designed in course of the A.R.P project. Speaking of this creative collaboration in the company's blog, Umbro team states, that «…the aspects that made them classics – the attention to detail, design innovation and timeless look – have been combined with the sculptured, 'inside-out' approach that Aitor uses to craft his creations, meaning that every last stitch in every garment has been considered.»
Last week the A.R.P. clothes were revealed during the fashion show in Italy called Pitti Immagine Uomo. Along with the iconic Ramsey jacket, the collection included the Aztec Jersey, the Diamond Tape Track Jacket, 1970 World Cup Jersey, Drill Top, Drill Pant and 'Barcelona' Short. They will be available later this year from the selected retailers.
On Tuesday, January 18, the brand published exclusive photos of the A.R.P. exhibition as part of the Pitti Immagine Uomo show in its blog.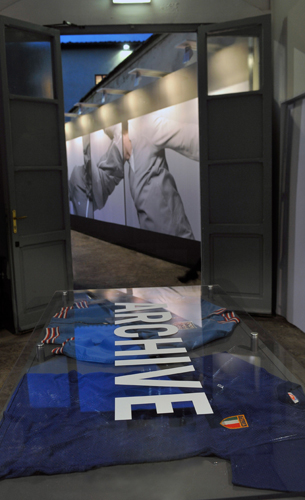 Image Courtesy: www.blog.umbro.com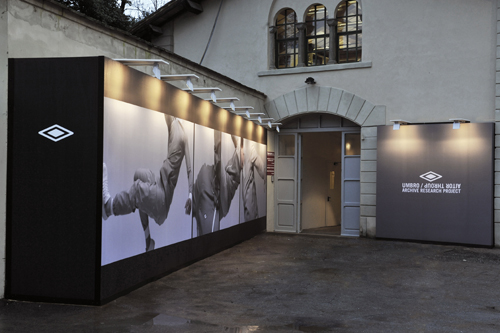 Image Courtesy: www.blog.umbro.com