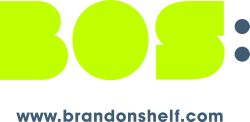 Award-winning brand identity and packaging design agency becomes: Brand on Shelf
flb, the award-winning brand and packaging design consultancy today re-brands as Bos:. The company that has been responsible for creating, defending and projecting the brands of household names such as ASDA, Kenwood, MIRA and Danone, is itself evolving in a dynamic reflection of changes that are afoot at their headquarters in the Cotswolds.
Bos: is being launched from foundations established more than 30 years ago and the owners of the company, Guy Douglass and Colin Mechan, felt that now is the right time to do what they have been doing for their clients for so many years and create a relevant face that demonstrates the design work that they do, not just in the UK but increasingly with an international focus.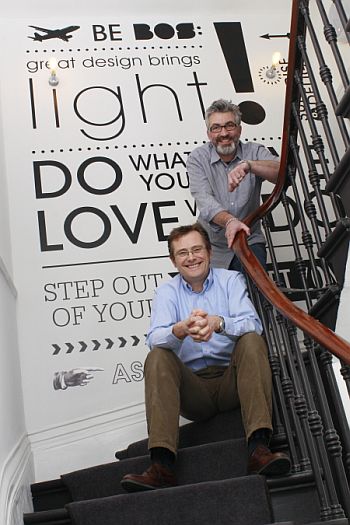 Guy Douglass, managing director and joint owner of Bos: said "Our Company has grown to become a respected member of the brand identity and packaging design community and has built a solid reputation for effective, award-winning design. But we wanted to move on, we have ambitions to grow further, to build on all the strengths of Bos: and add some more depth to our portfolio of achievements. We are today opening the page on a new chapter of what is already a successful design consultancy with big clients and big ambition."
The new name, Bos: is a deliberate and strategic reflection of the internationalisation of the company's client base. The new name has been designed by its owners to capture the essence and forward-looking nature of the agency's own brand and what has been achieved, and revealed today, is a purer representation of the core business of Bos:, which is designing its clients' "Brand on Shelf".
Based in Cheltenham, Bos: was established as Fisher Ling and Bennion in 1977 and was bought out by Guy Douglass and Colin Mechan in 2008. Some of Bos:' recent work includes the award-winning redesign of the Kenwood range — and the redesign of 500 product lines in ASDA's Chosen By You range, described by ASDA's Chief Executive Andy Clarke as "the largest own-brand relaunch in British retailing history." Their most recent client win is Danone Baby in the Netherlands.
Colin Mechan, chairman and creative director of Bos:, said: "None of the founders of flb have been part of this business for over ten years. So it was time to say goodbye to our old brand identity and move on. Bos: is a true reflection of where we are as a leading design agency today, and what our aspirations are for the near future. Bos: reflects the essence of what we do today, our brilliant team of designers and creatives are responsible in the main for our clients' "Brand on Shelf" – hence Bos:. We already create branded packaging that gives confidence and strength where it matters most: to customers searching on retailers' shelves. It was time to re-launch our Company with a name that clearly reflects what it is that we do so well."