General Motors is teaming up with a variety of media partners to create a new TV series aimed at entertaining and informing today's classic man.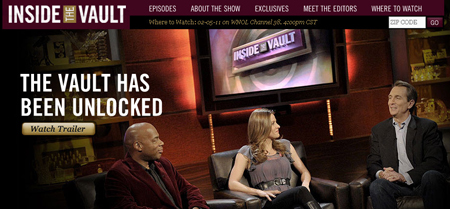 'Inside the Vault,' which begins airing on the U.S. TV on February 4, will showcase stories, insights and conversation, providing a variety of perspectives on how men live in the modern world. The series are also going live online at www.insidethevault.tv starting today, February 3.
"New times call for new approaches," said GM's Global Chief Marketing Officer Joel Ewanick.  "'Inside the Vault' represents an exciting and different avenue for Chevrolet, Buick, GMC and Cadillac to connect with audiences and create an environment that is different from anything that's being done in TV today."
'Inside the Vault' will present a variety of topics relevant to men; episode themes will include gadgets, travel, fitness, food and sports. The series includes lifestyle segments from experts at Conde Nast, with automotive editorial provided by Source Interlink, the publisher behind Motor Trend magazine.
The 10-episode season is hosted by Cris Collinsworth, a former NFL wide receiver with the Cincinnati Bengals and an Emmy-winning television personality along with other anchor personalities Alonzo Bodden and Jill Wagner.
Watch the videos on the project's YouTube channel as well.