To celebrate its strong ties with urban culture, Red Bull has launched a collaborative digital project based on the concept of map Street View technology developed by Google, which has recently presented its new web-product dedicated to art venues around the world. While Google Art Project invites web users to explore galleries around the world, the Red Bull Art Street View takes them on a virtual journey along city blocks in a number of cities.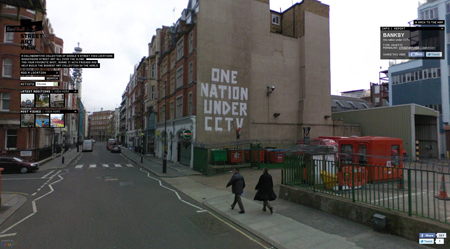 The project, developed by the Loducca agency from Brazil, is a gallery of graffiti works by both renowned and emerging visual artists. Users are encouraged to broaden the collection by putting new street art pieces on the list (to date, only works on the street of the USA, Western Europe, Australia, New Zealand and a couple of other areas can be added). The procedure is simple—you find the graffiti in the city with the Street View icon, choose the best angle to view it, and click the submit button and provide basic information about it to add the work.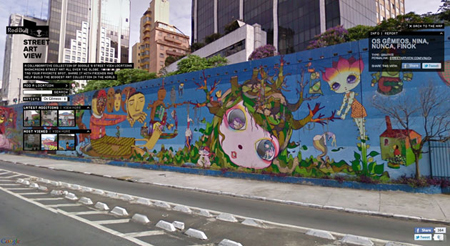 So far, there are over 150 works featured on the map, with most of them (97) 'coming from' Brazil. The graffiti pieces can be also searched by the artist's name—and the list of artists already includes celebrated Os Gêmeos, Banksy and Keith Harring, with yet more to be added soon with the help of Internet users.
Red Bull's other urban related project's include a festival for subbway musicians, a parkour competition, and even turning an old building into a modern art gallery, to name a few.