Smirnoff Nightlife Exchange Project that saw the different cities of the world exchange nights attained a terrific success with partygoers, and inspired the brand to organize one more Miami-themed tour across the UK in 2011.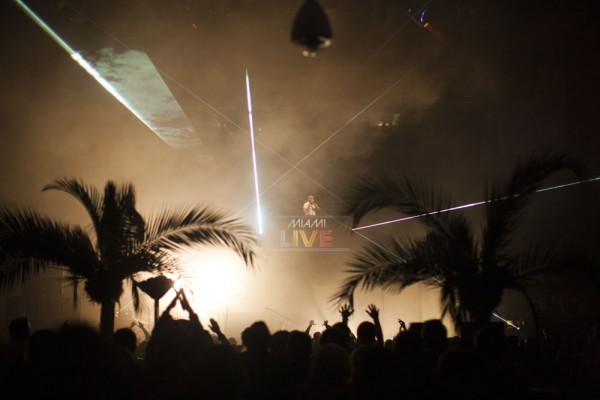 This time, British will have a chance to enjoy a party in Miami just for three nights. In March, the parties in course of Smirnoff Nightlife Exchange Project will be held in Edinburgh and Hatfield, whereas the third and final stop of the tour is yet to be determined by the mass audience via online voting that currently runs at www.facebook.com/SmirnoffGB. Not only people may vote to support their home city, they may also 'un-vote' other cities to reduce their chance for success. The online voting will end on March 7.
The most active in spreading the word about the campaign will be rewarded with VIP-tickets to the show.
Just like in the previous Smirnoff Nightlife Exchange, the visitors will enjoy live performances by American DJs while sipping the branded Smirnoff Miami Mule cocktails. Attendees who choose to stop in the main room will be dancing under the palm trees, an unofficial symbol of Miami. Those willing to relax will be able to do at the luxury lounge bar. The fans of latino dancing may stop by at Havana bar.
Marketing Manager for Smirnoff GB Neil Skinner commented on the upcoming events: «The Smirnoff Nightlife Exchange Project is without doubt our biggest and most ambitious activity to date. The Smirnoff Co. has been on a mission to seek out the most extraordinary and one-of-a-kind nightlife experiences, and with our global approach to finding the best the world has to offer, we are very pleased with the result. Having listened to what our fans want, we are now very happy to be rolling out the resulting Miami event to three UK towns, spreading the extraordinary experience throughout Great Britain».