On March 2, Apple unveiled the second version of its tablet—iPad 2. The most important developments that inspired the technological giant to roll out the second installment of the device are new design, two cameras and faster performance.
Speaking in a nutshell, there are two important things to know about Apple's iPads. First, the new iPad 2 is 33% thinner, 15% lighter and considerably faster than its predecessor. And let's not forget that its predecessor, iPad v.1.0,  according to Mr. Jobs, is 'the most successful consumer product ever launched' given the sales statistics: it earned Apple about 9.5 billiard dollars in the first 9 months after being introduced in April 2010.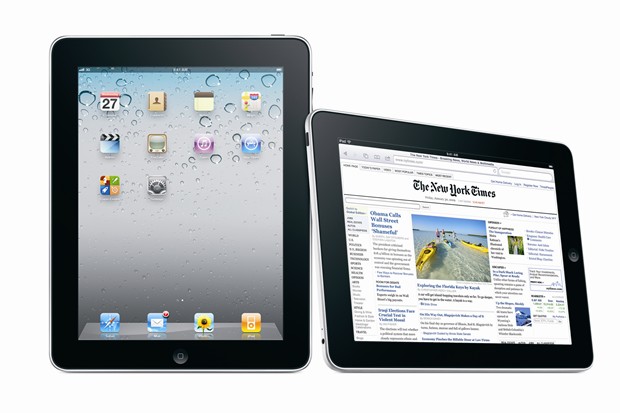 Image: www.wired.co.uk
Another ground-breaking news about the release of the second version of iPad is that Apple's CEO Steve Jobs who was previously reported to have taken a medical leave, made an appearance at the event and introduced the new device personally. The audience greeted the technological genius with a standing ovation.
The notable features of the newly-unveiled tablet, among others, include Apple's new dual-core A5 processor for ensuring fast performance and impressive graphics; two cameras, a front-facing VGA camera and a rear-facing camera that captures 720p HD video paired with a strong battery that delivers up to 10 hours of battery life.
Speaking of the software, iPad 2 comes with iOS 4.3, the latest version of the world's most technologically accomplished mobile operating system and includes such software as Safari, iTunes Home Sharing; enhancements to AirPlay and many more.
The new device is available in black or white with versions supporting AT&T's and Verizon's 3G networks.
In addition to iPad2, a newer SmartCover was introduced. This option provides protection to the screen of the device and adds to the elegance of its design. However, what's really 'smart' about it is that it automatically wakes iPad 2 when it's opened and puts it to sleep when it's closed. When fold, the Smart Cover turns into a stand for typing or viewing videos and is available in bright polyurethane for $39 or in a range of colors in leather for $69. By buying the red leather version of iPad2 Smartcover, customers will help support the Global Fund to fight HIV/AIDS in Africa.
iPad2 is said to hit American stores on March 11 with the various modifications of the device being priced between $499 (16 GB memory) and $824 (for the 64 GB model).
iPad2 will be launched across 20 national markets on March 25.