UK brand design agency Coley Porter Bell has rebranded Dutch multinational DSM, providing it with a new corporate identity and positioning, including a new visual language, new logo, new brand architecture and a new strap line.
The new positioning is reflected in the company's new strap line 'Bright Science. Brighter Living.TM' which refers to the company's focus on the combination of Life Sciences and Material Sciences as well as the consumer and societal benefits of what it does. This is in turn reflected in the new brand identity. Fluid in its design and organic in its nature, the logo is made up of overlapping layers of transparent colours which express the unique combinations of different competencies and technologies within the company. The white hexagon at the centre is reference to the previous identity and makes a bright spot at the centre where all the disciplines and technologies converge.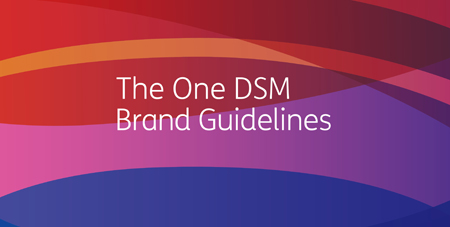 The rich colour palette represents the breadth of diversity within DSM. The blue colours are drawn from the heritage of the company and are important to retain a sense of confidence, credibility and trust. However they are combined with fresh, vibrant colours to add an optimistic, emotive and energetic spirit to the new visual identity. The logo is supported by a visual language created from the same colour palette and shapes. This flexible identity system has been implemented across the business including stationery, brochures, advertising templates, digital applications and events and environments.
Coley Porter Bell also produced detailed brand guidelines mapping out how the logo and colour palette should be used as well as describing in detail the tone of voice, writing style and use of language.



DSM Company Branding Director Jos van Haastrechtsaid the rebrand is intended to show that the company has changed, "The new brand is symbolic of the transition to 'the new DSM'.  This is the moment to mark the new DSM, internally and externally— now that DSM has turned a page:  the portfolio restructuring has been completed and the new strategy is in place. It underlines our One DSM philosophy and the DSM mission to create brighter lives for people today and for generations to come."
"If you walk into any room in the world it is likely to contain a DSM product –whether it's a varnish or a pro-biotic. Until now they have been very focused on products. Now they want to talk about benefits and tell their brand stories. The visual language we have developed will help them do that," said Stephen Bell creative director of Coley Porter Bell.