'Catch them young' is thought to be the secret motto of all companies and brands, but as their activity proves, they are not only establishing strong ties with younger consumers from early years of their life to make them used to buying a particular product, but also support their creativity, encourage to develop eco-friendly attitude and start making contributions to the world though participating in a range of social projects devised or supported by brands. Today, we at Popsop are delving into answering the question of what marketing efforts attract representatives of Generation Z (born 1991-2002) and to some extend Generation Y (born 1981-1990).
In its recent study, Euromonitor states that "Gen Zers are materialistic and highly brand-conscious. Highly influenced by their peers, they are not prepared to compromise on the coolest items and latest 'must-haves'." The agency also concludes that "while Gen Y are more team orientated, Gen Zers do their own thing and are encouraged to speak their mind and express opinions freely, whether on the internet, at home or at school." Though there are some differences between the two generations, most youth-targeted brand projects are focused at representatives both of them, since there's little difference between, for example, young adults aged 21 and those who are 19. In this overview we will focus only on some of the youth oriented initiatives launched by global brands, leaving behind numerous advertising campaigns, which were also targeted at younger consumers but didn't have this important 'action' component.
The Pepsi Refresh Project is a large-scale initiative which encourages social-minded people of Canada and the USA to submit their ideas in the areas of Art & Music, Education and Communities to the website for a chance to receive funding ($5, $10, $25 and $50K) for their realization if public gives most votes for them. This year, the project also adds a new category—The New Pepsi Challenge. Though it's not specified that the project was conceived as the program only for youth, it's has a young look and feel and is primarily targeted at teenagers and young adults (to become a participant, you have to be 13 years of age or older). It was also announced, that the project, launched in 2010, will be rolling out in Asia, Europe and Latin America this year.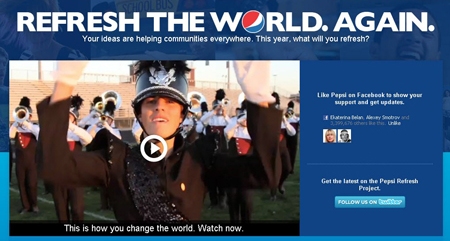 Toyota is encouraging kids to create the car of the future. Last year, the automaker invited children from the UK to enter the visual art competition called 2010 Dream Car Contest in three age categories—under 10, from 10 to 12, and from 13 to 15—unveiling their vision of 'a car of future.'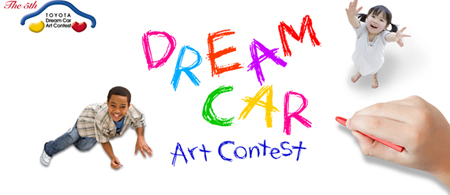 Google has also stepped onto the field of visual arts and gave creative K-12 students an opportunity to demonstrate their talent in Annual Doodle 4 Google competition for a chance to win $15,000 scholarship and a $25,000 technology grant for their school. In January 2011, the digital world giant also launched Google Science Fair, the project which is inviting young and promising scientific talents aged 13-18 from all areas of science to submit a two-minute video or 20-slide presentation as an overview of a scientific project. The Grand Prize winner(s) and one of their parents or a guardian will be awarded with a 10 day trip to the Galapagos Islands with National Geographic Expeditions. In case the grand prize will be awarded to a group, the winners will receive $50, 000 in cash, and will have to share this sum. This scholarship is intended to be used towards the finalists' further education.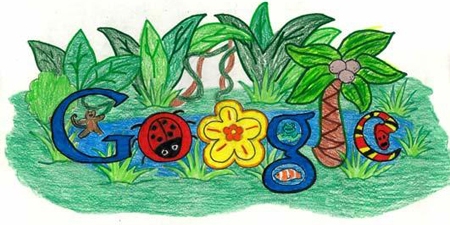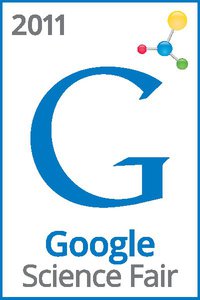 Henkel was also encouraging students to explore their creativity and present their ideas on how to create innovative products from the fields of cosmetics/toiletries or laundry and home care. The contestants had to base their projects on the trends, which likely to dominate in 2050.

Big things start with small actions. Last summer, Procter & Gamble in collaboration with National Geographic kicked off a competition dubbed 'Find Your Footprint' for school students and their teachers, who were encouraged to submit their presentation on conservation tips. Now, the six finalists have been chosen and the public voting for the best presentation is running here.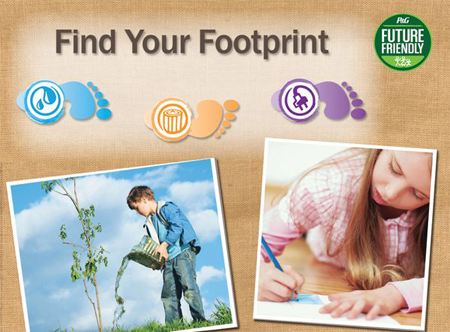 Form smart to 'stupid'. While some brands are cherishing the best and 'wise' in teens and young adults, the other ones are calling them just to live their life and stop getting anxious about what's to come. Despite a lot of public uproar, Diesel made it really huge with its controversial campaign taglined 'Be Stupid,' and along with a series of controversial prints with extremely bold youngsters it released a number of nice social projects such as Facepark and Disconnect to encourage its fans to spend more time outside. The theme of stupidity and living freely without any obligations was taken up by Wrangler, which last fall invited its consumers to stop thinking and participate in a number of extreme activities.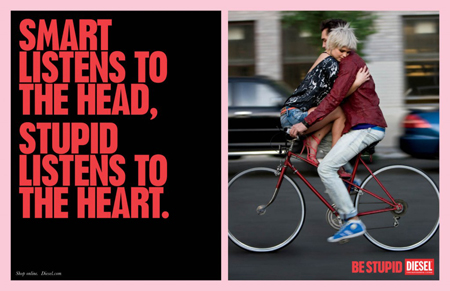 Nowadays, both Gen Zers and Gen Yers are spending more time in digital world then outside. While Diesel was trying to make its younger fans forget about social media websites and computers, other brands are building their campaigns on teens' love for Internet. Coca-Cola even integrated Facebook into real-life camp in Israel—kids could 'like' locations within the Coca-Cola Village camp and upload pictures taken there to their FB album though special bracelets.
LG also launched a campaign dubbed 'Socially Smarter' revolving around youth's addiction to Twitter, MySpace, Facebook and so on to promote a range of LG Optimus GT540 handsets. The brand released a series of tongue-in-cheek soap opera episodes called 'Young and Connected' and presented an app on Facebook, which provided classification of people who spend most of their time on social media websites. The brand also teamed up with actress Jane Lynch to launch an educational campaign for parents that addresses teen mobile phone misuse.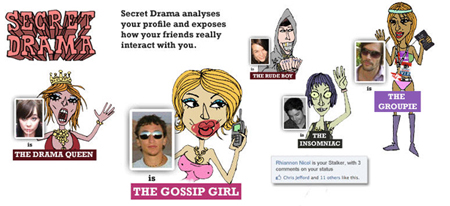 AXE is another brand for younger male consumers, which touches on delicate themes in its promo initiatives. It would take hours to describe all the projects by the brand, so we will mention only a couple of them. Undie Run is probably the most social initiative by the brand—it encouraged college students to strip, donate the clothing to charities and run in underwear. The brand also launched a bunch of others controversial ad campaigns like 'Early Perspiration,' 'Missed Opportunities' or 'AXE Shower Pooling' (its most eco-friendly campaign).

From implying (like it was in 'Early Perspiration') to declaring—Durex, the popular condom brand, last year launched 'Virgin Diaries' reality project, encouraging teens to express their thoughts on the subject and answer the question 'Have you ever done it?' and was searching for young people under 25 who would like to star in a reality documentary about sex and contraception.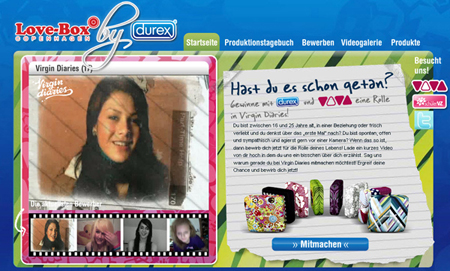 Last spring Dr Pepper launched a youth-targeted campaign 'What's the worst that could happen…?' inviting its fans to allow the brand to post embarrassing messages in their status box on Facebook in return for an opportunity to win a prize. The updates included phrases like «Lost my special blankie. How will I go sleepies?» and «What's wrong with peeing in the shower?». Despite the project was designed as a light-hearted promotion of the soda brand, it turned into a scandal when a parent found out that a reference to a porn video appeared on her 14-year old daughter profile. The mother was just shocked when a girl was trying to search for the meaning of the «2 Girls, 1 Cup» combination in the «I watched 2 Girls, 1 Cup and was peckish afterwards" update. Coca-Cola, the owner of the brand, apologized and had to pull off the campaign.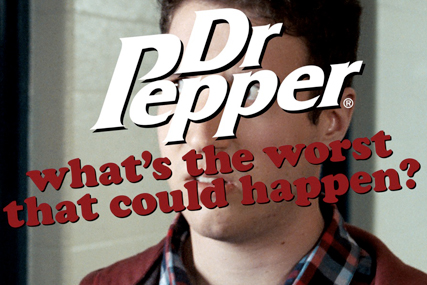 Still, usually Coca-Cola and its brands have a far more positive impact on young minds. The company, which is known for a range of its sport related activities (such as the one launched in collaboration with StreetGames in GB), last year invited young creative minds to get an insight into the filmmaking careers in the 'Coca-Cola behind the Lens' project. Two teams of youngsters of 15-19 years old were invited to capture the backstage experience of R&B and hip-hop stars at a musical event, with their works being then put to public voting. Another soda brand from the company's portfolio, Sprite, launched a similar project for younger consumers who dream about filmmaking. Through its Sprite Refreshing Films the brand was encouraging teenagers to come up with their own scripts for a chance to have it filmed and the movie screened at a major film festival. Sprite also invited teens and young adults to apply for becoming a member of a film crew. Now the brand is also calling its fans to take part in a state-of-the-art 'Coca-Cola Music' 24hr Session by inspiring Maroon 5 as they will be creating a new track. Fans of all ages are invited to join in, but the spirit of the initiative implies that it is designed primarily for teens.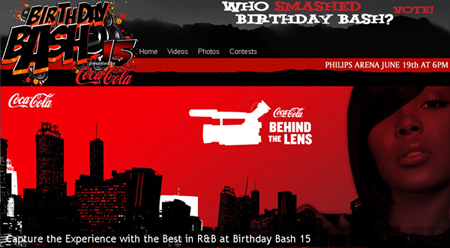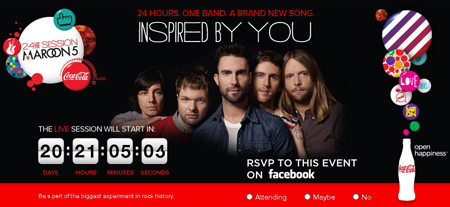 The music theme was also employed by apparel brands Levi's and Converse. The first one launched Unfamous Music Awards to celebrate aspiring musicians from Spain and Portugal and give them an opportunity to perform on a big stage with massive support from Levi's. Converse is doing the same in the U.S.—the legendary brand opened the Converse Rubber Track studio to provide emerging indie bands (which are usually made up of young guys) with a chance to record their songs at a professional studio.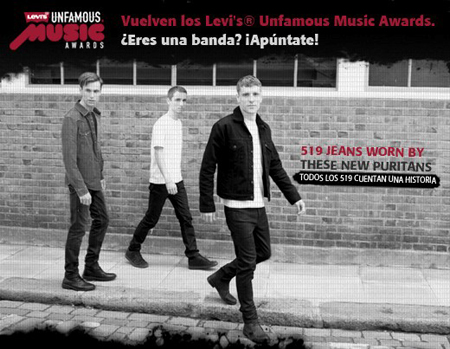 Some companies release lines and even brands specifically for younger consumers. This summer, Levi Strauss & Co presented its new brand DENiZEN targeted at Asia-Pacific market—to promote the launch, the iconic label invited a group of ten young media ambassadors from the countries, where the new brand is selling. The team including representatives of visual art, mass media, literature, fashion and more was asked to actively communicate with public and share their thoughts on a plethora of themes (including the brand, but not limited to it) online.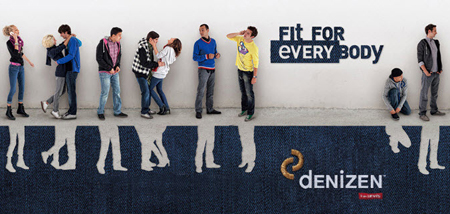 Recently, Walmart launched Geo Girl line of all-natural cosmetics for 8-12-year old girls. The line is designed based on the sustainable technologies, ingredients and packaging materials, and buying it young ladies (or their mums) are contributing to the nature in a beautiful way—literally.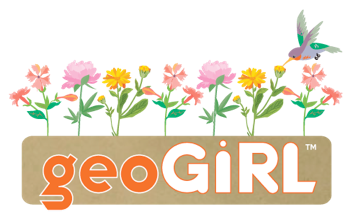 To finish the review, we would like to add some vibrant art touches (in general, almost every fresh and stunning project of this kind is implemented by representatives of Gen Y or gen Z): the 'Remastered' project, unveiled on March 12 and conceived by Intel, saw legendary art pieces by masters re-imagined by young creative minds and put on display in London. Another project of this kind—the virtual gallery of graffiti art by young urban Picassos and Matisses—was launched by Red Bull and based on Google map technology is also a great contribution to our mini-research.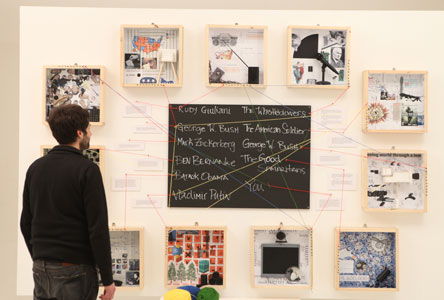 When the representatives of the swing generation (65+) and baby boomers were young, they listened to radio ads and read print ads; Gen Xers (31-45) in their 20-ies were influenced by TV-commercials; Gen Zers and Gen Yers are now living in the virtual reality and source information (about brands as well) from there. And what will be there for kids who are 2-3-year-old now? Time will show.