HUGO launches the most urban art inspired challenge called 'Berlin Stencil Art' as part of its popular HUGO Create project—this time, the brand it making it real huge and invites its creative fans to participate for a chance to win a trip to the capital of Germany and collaborate with legendary urban artists, plus win some good money.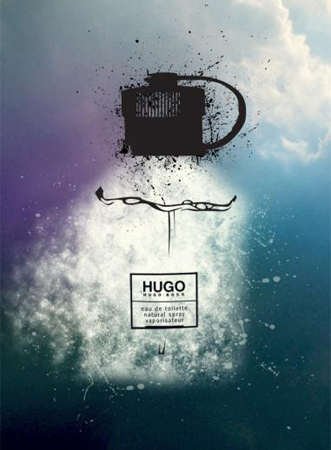 Image: www.hugocreate.com
The 21st round is dedicated to Berlin, which is known for its stencil art and graffiti on the gritty fences and walls of buildings and subways. The brand is now providing artists from all around the globe a chance to submit their own piece of the city inspired work with a potential to join the portfolio of stencils which decorate the metropolis areas. The followers of HUGO Create can draw inspiration from the works by other masters of urban art (like the still below or the ones in a blog from Abduzeedo), as well the city's architecture, culture, history and zeitgeist. This time, contestants are not asked to include the HUGO Man bottle in their work—they just have to incorporate the brand's spirit.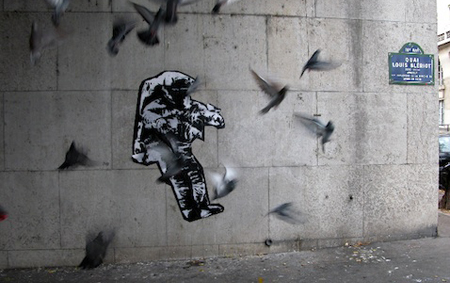 Image: www.hugocreate.com, an example of Blek Le Rat's signature stencil style
The submissions are accepted through April 30, with the five winners, selected by the contest's judges and celebrated stencil artist Blek Le Rat, to be announced on May 16 and be awarded with $500 cash each. Soon after that they will fly to Berlin and join the creative session with the legendary master along with other representatives of the urban art movement. As it is announced in the description to the contest, the winners' piece will be placed next to the work by Blek Le Rat.
HUGO has created a 'How-to' guide to help the aspiring artists to create a stencil piece in Adobe Photoshop. Following step-by-step instructions, they can turn their photo or artwork into a submission for this challenge. Find the creative brief to this round of the competition here.