On April 28 adidas put on display the fruit of its creative collaboration with up-and-coming artists. The exhibition entitled 'adidas Originals' has the name as adidas clothing collection, which implies that every work presented at the exhibition is unique and original, and so is every piece in adidas collection.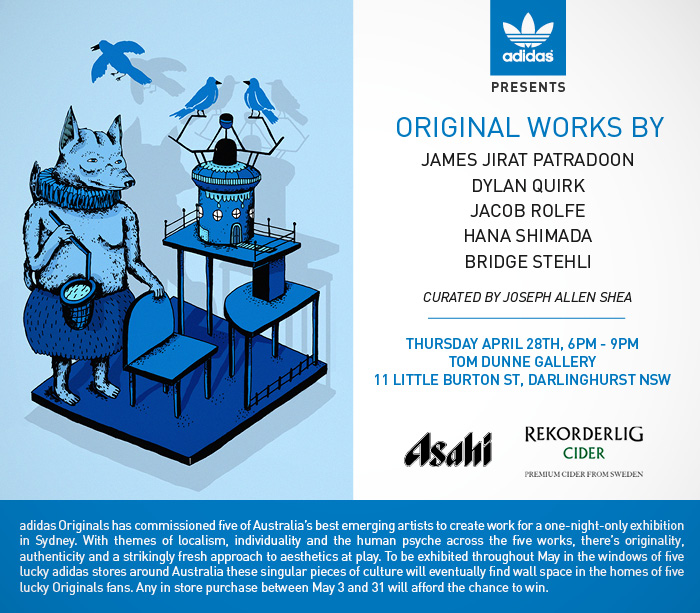 The one-night-only event took place in Tom Dunne Gallery, Darlinghurst, and featured the works by Australia's most promising artists. The art event was curated by Joseph Allen Shea, and showcased works by James Jirat Patradoon, Dylan Quirk, Jacob Rolfe, Hana Shimada and Bridge Stehli. In the process of creating, the artists tapped into the phenomena oh human psychics.
After the exhibition, the works will find home in the windows of select adidas stores and will be afterwards handed to five fans who will purchase a piece of adidas Originals collection between May 3 and 31st.
To learn more about the creative collaboration between adidas and the Australian artists, please proceed to adidas Originals facebook page.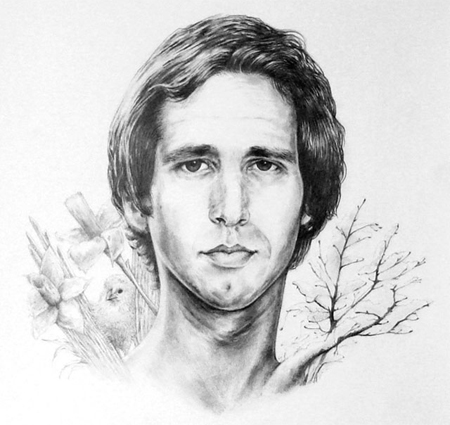 Image: www.oystermag.com. adidas Originals exhibition, work by Hana Shimada