The Procter & Gamble Company, Inc. and Diamond Foods yesterday, April 5, announced the signing of a definitive agreement to merge the Pringles business into Diamond Foods in a transaction valued at $2.35 billion.
«Pringles is an iconic, billion dollar snack brand with significant global manufacturing and supply chain infrastructure,» said Michael J. Mendes, Chairman, President and CEO of Diamond Foods. «Our plan is to build upon the brand equity Pringles has established in over 140 countries.  This strategic combination will create an independent, global leader in the snack industry with a focus on quality and innovative products.  Not only is this combination immediately accretive, it also creates a platform that we believe will allow us to build shareholder value for years to come.»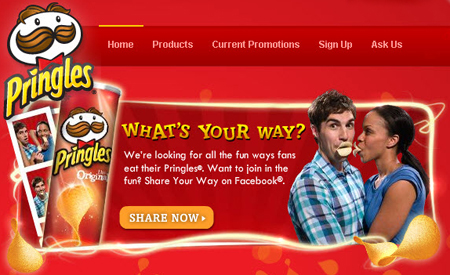 «We are confident Diamond Foods will be an excellent new home for our Snacks employees,» said Bob McDonald, Chairman of the Board, President and Chief Executive Officer of P&G. «This is also a terrific deal for our shareholders—maximizing value and minimizing earnings per share dilution.»
Pringles® is the world's largest potato crisp brand with sales in over 140 countries and manufacturing operations in the U.S., Europe and Asia. The global, iconic brand has been built over 45 years with a combination of proprietary products, unique package design and significant advertising investment.  Pringles will join Diamond's dynamic portfolio of brands, which includes Diamond of California® and Emerald® nuts, Pop Secret® microwave popcorn and Kettle Brand® potato chips, creating a premium snack-focused company with total revenues of approximately $2.4 billion.