Reebok makes it easier to fulfill sport-related resolutions. As part of the ZigTech running shoes promotion, the brand released a clever 'Promise Keeper' app which can motivate you to "actually get out and run by using good old fashioned peer pressure." The new application, developed by Forsman & Bodenfors (Stockholm) for an iPhone and Android, through Facebook and/or Twitter is informing a user's friends about his or her promises to run and also posts messages, congratulating or lambasting the user depending on if the run is completed or not.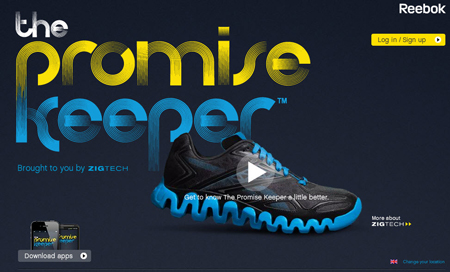 Upon signing up, a user receives a personal running calendar, where the runs ban be booked, and at the same time the app spread the word about the promise to the user's friends, so it is just impossible to ignore it—and if the runner does, everybody knows it and the public disapproval is guaranteed. In addition to this, users can send notifications about their promises to their friends via Facebook, Twitter or e-mail.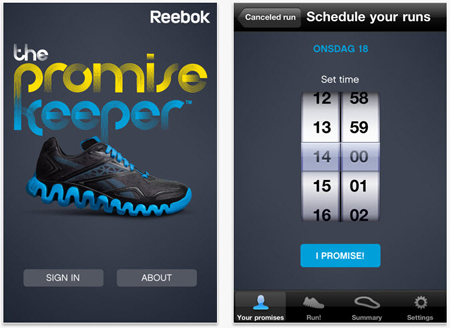 Reebok also asked its athletes Amir Khan and Lewis Hamilton to send tweets to those, who enlist via the app, telling them to overcome their laziness and undertake the runs. The application also helps track users' runs through GPS and save the history of runs in order to browse through them later and see the overall results, completed and not completed challenges.
Copywriter Robert Lund explains, "This fits well with Reebok's brand values that exercise has to be fun and uses a human insight about how people use the internet to share. Brands need to give people something they can use which makes their lives richer."