Adobe Systems Incorporated have announced today the beginning of beta stage for Adobe SocialAnalytics, a tool allowing online advertisers to measure, monitor and monetize the efficiency of campaigns launched through social media websites.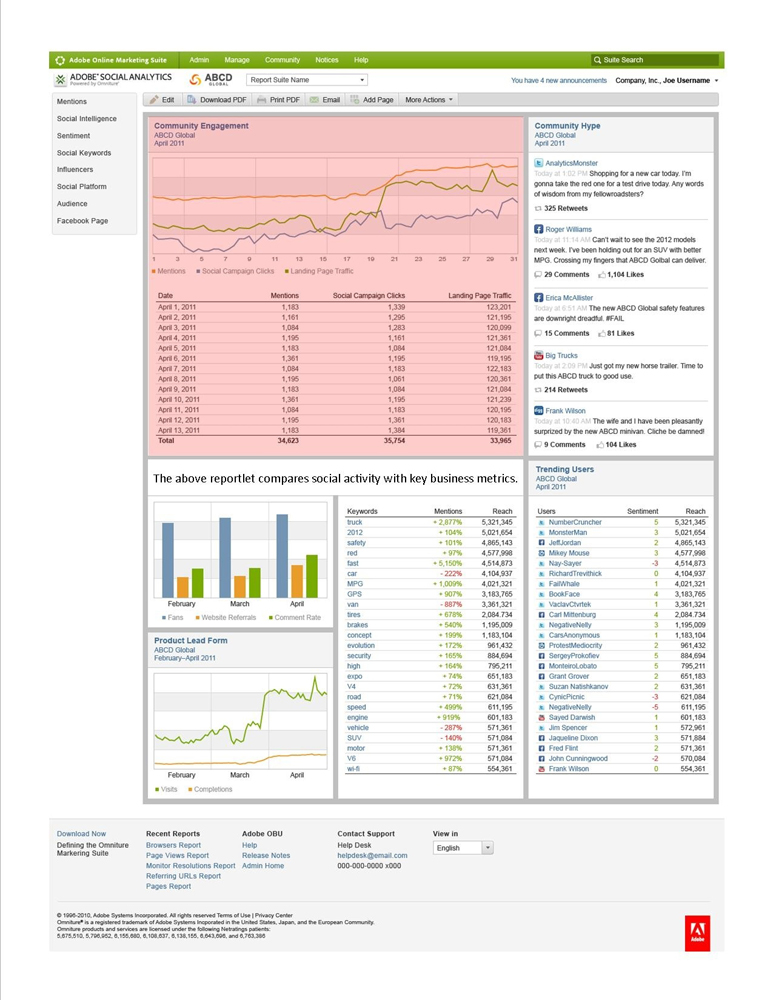 Image: Adobe SocialAnalytics screenshot. Click to enlarge
The new application is a part of Adobe Online Marketing Suite powered by Omniture, an open and integrated platform for online business optimization that provides way for brands to better understand customers, which will lead to increased metrics of customer attraction, communication and retention.
The main function of Adobe SocialAnalytics is to collect the information pertaining to the relevant activity in social networks and online communities (such as social media platforms like Facebook and Twitter, YouTube, blogs and forums) and analyze the collocation between this activity and key business figures as well as brand perception.
According to marketingweek.co.uk, Vodafone, MTV Networks and General Motors are currently beta-testing the app. The master version of the application is slated for release in late 2011.
Commenting on the new software product to be introduced by Adobe, Chris Jenkins, head of global online performance at Vodafone, said: "Through social engagement we can offer responsive customer service, enhance customer engagement and drive contextual messaging. With the ability to tie our efforts to key performance indicators such as onsite behaviour patterns and customer satisfaction we can further optimise the social experiences we provide."