Another innovation introduced by Google is in the spotlight this week: a LED light bulb that can be controlled using any Android device. This little technological wonder employs the newly-introduced open-source wireless networking protocol from Google.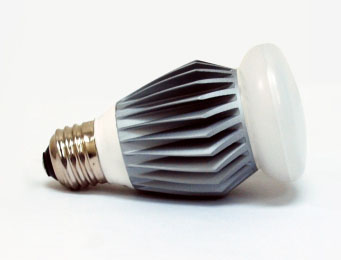 Image: www.inhabitat.com
The light of the 60-watt equivalent bulb can be minimized or brightened by any Android-based device including a smartphone, tablet, or laptop. According to inhabitat.com, the lamp is a result of joint work by Google and Lighting Science Group that uses built-in radio to interact with Google's new open-source wireless protocol.
This development presents a great value for the technological community insofar as it may be applied to control thermostats and electric appliances with the aim of  saving up energy and increasing the efficiency of energy use, which goes well with Google's commitment to protect the environment and minimize the load on energy sources.
The new bulbs are slated to hit American stores by the end of 2011 at prices comparable to Lighting Science Group's standard LED bulbs. Currently, the price of a 60-wattt equivalent ranges from $20 to about $35, cnet news report.
Google has presented its wireless networking protocol in hopes that developers will use it to create a base for home automation systems. While the existing systems are based on Wi-Fi and ZigBee protocols, they may interfere with, say, Wi-Fi network in the house, so the new technology from Google might solve the problem.