Debenhams have partnered with Burgopack London to launch a new design for the store's branded gift card boxes.  Creating a unique gifting experience, the design incorporates Burgopak's patented sliding mechanism, connecting a display panel to hold any of Debenhams' gift cards with a section for leaving personalised messages.
The new gift card boxes resemble miniature shopping bags with nylon hanging straps. With chic, simplistic artwork provided by Debenhams, the midnight black design features a silver hot-foil stamp detail on their tag-line, "design in every department."
Of the design, Burgopak's Creative Director Dane Whitehurst says: "It's been a pleasure working with Debenhams on this packaging project – they understand how important it is to offer their customers high quality and aesthetically pleasing gift options that will extend their brand well beyond the point of purchase.  We believe the new design will assist in promoting brand loyalty and enhancing their design offering."

The new Debenhams gift card boxes are an alternative to the pre-existing range of celebration and greetings card packs. Sold at £1.00 or free with gift card purchases over £50, the packs are available now in Debenhams stores across the UK.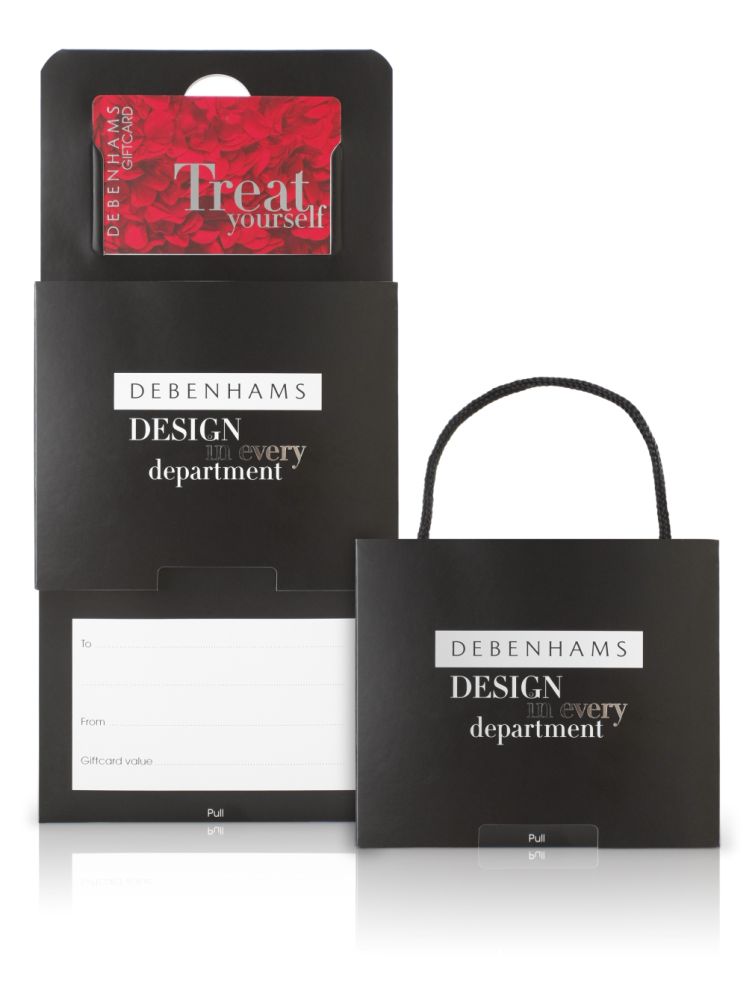 Photo: new packaging for Debenhams' gift card boxes