Seems like beverage industry is booming with new promotional ideas. While Pepsi and 7Up are luring customers with nostalgic campaigns, Coca-Cola decided to go green. The newly-introduced 'Give it Back' initiative from the brand aims to encourage distributors serve for the purpose of conserving the environment.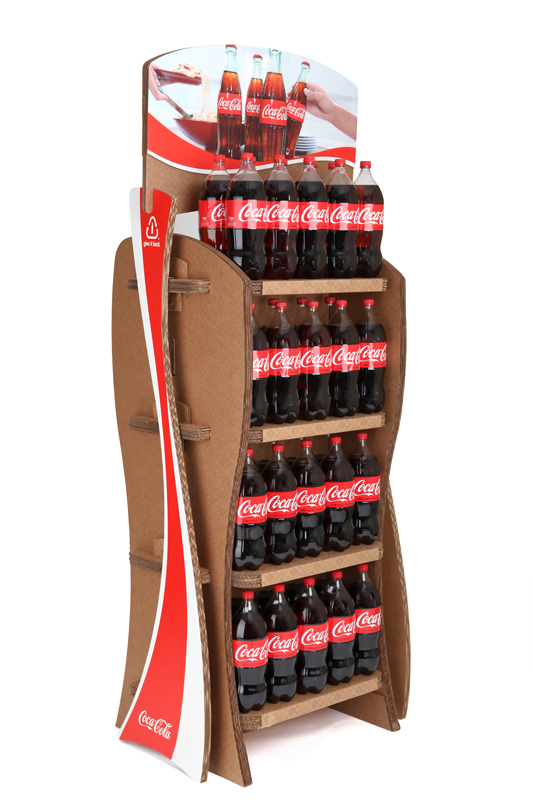 In course of the current campaign, Coca-Cola will distribute POP displays made from recycled Coke packaging to retailers. At the end of usage, they will be asked to return the unit for recylcling. The brand will create fully-recyclable racks of different shapes for various titles representing its product range.
The unfinished edges of the shelves of the display clearly communicate to the customer that Coke has gone green and remains an environmentally conscious brand even when it comes to POS-materials.
«We applaud this decision because it is somewhat risky; it can either be perceived as cheap and shoddy or, we hope, will lead the viewer to conclude that if corrugated cardboard is good enough for a corporate giant like Coke, it has perfect validity as a structural material,» says the article dedicated to the initiative on www.core77.com.
The 'green' racks from Coca-Cola are now undergoing testing in retail locations across select US markets and are expected to appear in stores nationwide in late 2011.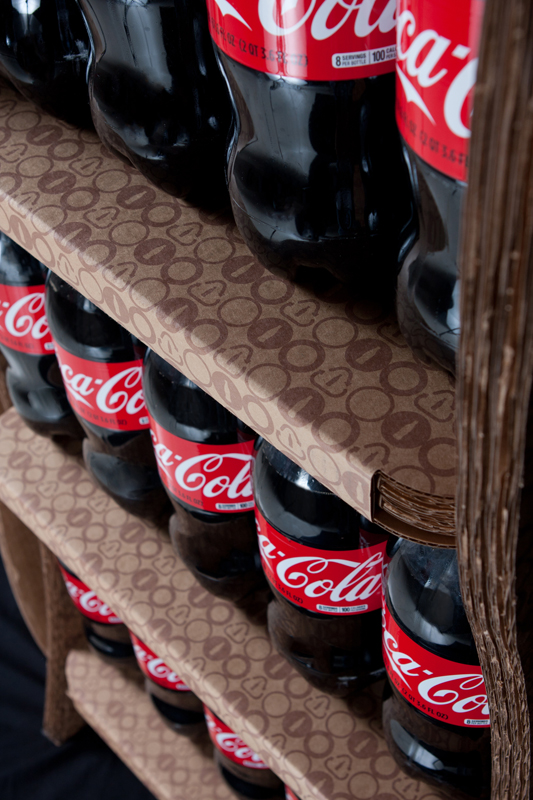 Commenting on the latest green move from the brand, Bruce Karas, Director, Sustainability and Environment, Coca-Cola Refreshments said, 'These new racks are a great example of how we can find innovative ways to make our equipment both sustainable and part of the shopping experience. With the GIVE IT BACK rack, we're helping people feel good about their purchasing decisions as we work toward our overall sustainability goals'.