After winning in almost every segment of online business and activities, including Internet search, online advertising, email, Google is eyeing success in the areas that are somewhat unexplored for the company. According to businessinsider.co.uk, «Google's new CEO Larry Page is all about winning in social, tying every Googler's bonus to the success of the company's social strategy.»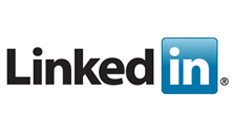 The best way for the brand to go social is to buy an existing social network rather than create and promote a new one from scratch. But because Twitter is not for sale, the only candidate that could be of some interest for Google is LinkedIn, the biggest online network of professionals in all industries that has recently crossed the mark of 100 mln. members. People register and use LinkedIn for business purposes, to find jobs and employees, to advertise their business and build its online identity, search for business partners, and so on. This fact makes LinkedIn a network of real identities, which could be interesting for Google insofar as it could be integrated with other Google's services such as Google Profiles. This integration could serve for the purpose of merging business and personal identities online.
«Integrating LinkedIn profiles and Gmail… would also be a big boon: opening an email you would see not only a person's email and «name» but their real identity. Integrating LinkedIn and Gmail that way might cause privacy jitters (but again, some tools already do this using publicly available info and APIs) but it would improve Gmail and drive a huge new wave of signups to LinkedIn.
In time, LinkedIn could go from being a social network for execs, to a social network for people who have jobs, to a social network for everyone. That would be a real threat for Facebook,» says Pascal-Emmanuel Gobry in his article for businessinsider.co.uk.
LinkedIn, despite its potential, is in need of investment and fresh ideas, which Google could provide. While Google, despite its online might, is still in need of huge social networking ambience. This and other factors indicate that we're probably about to see a merger of online giants.