On Wednesday, May 25, U.K.'s most influential news resource, the Guardian, has named the winners of this year's Guardian Sustainable Business Awards, aimed at recognizing and awarding the companies who conduct their business in accordance with sustainability principles and are not afraid of innovations.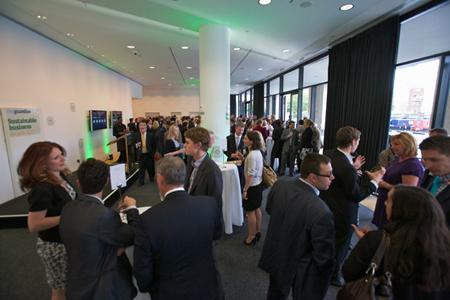 Image: www.guardian.co.uk
Let's have a closer look at this year's winner list and spot the biggest brands that made it there.
The first prize in 'Communicating Sustainability' nomination was awarded to Sony for its project entitled 'Open Planet Ideas'. This initiative was launched jointly with WWF and aims to tackle environmental issues. For more information please visit www.openplanetideas.com.
The country's biggest retail chain, Sainsbury's Supermarkets Ltd received the first prize in the 'Energy' nomination for its Crayford store geo-thermal exchange project.
Marks and Spencer Plc was awarded with the first prize of the 'Engaging Employees' nomination. Back in 2007, the brand launched an epic Plan A project setting a number of goals to bring its retail business on a new level of sustainability by reducing the use of energy, cutting waste, trading ethically and helping its customers live healthier and lead more ecologically-conscious lifestyles.
Last but not least, it comes as absolutely no surprise that Levi Strauss was announced the winner in the 'Water' category. Over the last 6 months, we've written a lot about the brand's 'WaterLESS' project that is designed to significantly reduce the use of water during production stage of its clothing items.
For more information on the event and full winner list, please visit guardian.co.uk.