Though the assembly of the International Space Station was declared complete last week, austronauts living on board the space shuttle Endeavor still have a challenging work to do. According to MSN News, 30 unassembled LEGO toy models have been delivered to the station during the shuttle's docked stay. Those are the parts of the space shuttle and custom-made replica of the International Space Station (ISS). Which means, now that the real job on assembling the ISS is done, it's time to play and repeat the same using LEGO models.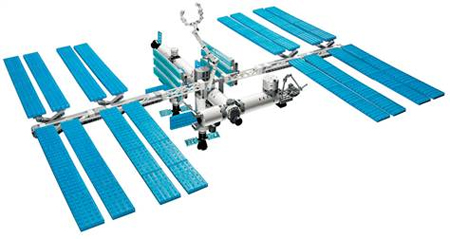 Image: www.msnbc.msn.com. LEGO's version of the International Space Station
The current project is part of 'LEGO Bricks in Space' educational program launched by the brand jointly with NASA with the aim to heighten the interest of U.S. students in space exploration, Physics and Maths.
On board of the real shuttle Endeavour, the austronauts will explore the effects of microgravity by conducting experiments and building models. Based on this material, students will be presented with 8 lessons dedicated to studying this phenomena. They will be asked to conduct the same experiments on the Earth and compare the results to those presented by the austronauts.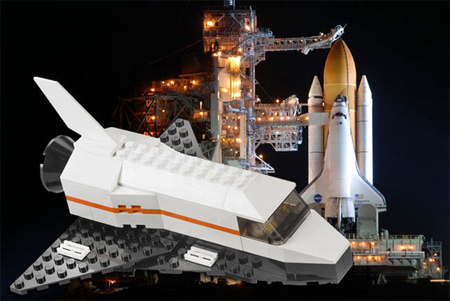 Image: www.space.com. LEGO's version of shuttle Discovery
The LEGO Bricks in Space project includes models from the LEGO CITY Space Port line that is offered in stores along with corresponding activities such as a LEGO tour of the space shuttle and International Space Station. This list also includes tools and replicas of measuring devices used by austronauts during the work in space.
LEGO Designer Daire McCabe, commented on the brand's endeavour in space, «The astronauts will build one in space, and kids will build the same model on Earth, to see how long it will take in space and how long it will on Earth. From then on, we want to focus on a little of the building and then focus on the icons [the models build], teaching and talking about the models.»