In the last quarter to April 2011, the global shipments of PCs dropped by 3.2%, according to the stats provided by research firm IDC. This trend contradicts to the market performance expectations since the fixed-line Internet connection is becoming more and more popular. 
According to warc.com, Hewlett Packard (HP) saw 23% decrease in consumer PC sales, while Dell sales fell by 7.5%. The experts believe, this may have happened due to the growing popularity of tablet devices and iPad as the most popular model representing the segment.
As a 'father of the tablet', Apple has always been and remains the leader of tablet sales. The company that announced 2011 the year of iPad2, has initiated the race for 'thinner, lighter, and faster' model, ouperforming its rivals and itself. So, here comes the latest news related to this brand: Apple is negotiating with mobile carriers the possibility of production of thinner and smaller SIM-cards, which would allow for the industry giant to make its upcoming models even more thin and lightweight, Reuters reports.
However, other brands have joined the race as well. Motorola Mobility Holdings Inc and Samsung have already introduced their tablets. Smelling the market trend that is currently gaining momentum, HP plans to introduce its own tablet computer as an alternative to iPad. The HP TouchPad is slated to hit the stores this summer and will run based on the WebOS operating system, which HP acquired along with Palm Inc. back in 2010.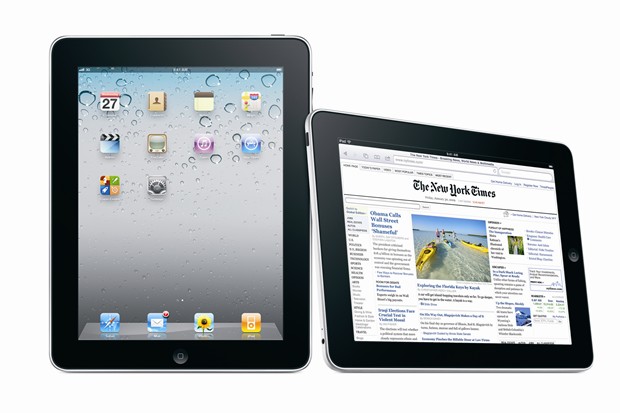 Image: www.wired.co.uk. Apple iPad 2
Now, let's look at the figures and the roots of the tablet success around the world. According to the experts, about 70 million tabletPCs are expected to be sold in 2011. And by 2015, this figure is likely to increase more than thrice. The booming popularity of tablets accounts for a larger functionality they offer to users (in comparison to that of the table PC) paired with previously unthinkable mobility of devices.
Jane Snorek, senior research analyst at Nuveen Asset Management is firm in her belief that, «the tablet is going to replace at least the home computer.»