Benetton has announced the birth of an online community of bloggers dedicated to communicating the very essence of the brand to the target audience. A new blog, or superblog, to be more precise, has been launched at www.blog.benetton.com showcasing the latest and most interesting topics related to technology, fashion, culture and life of young people around the world. However, Benetton has its own point of view on each of these areas and perceives fashion as something born in the streets, inspired by everyday life and embracing colors of the world; and technology as a tool that is capable of bringing people closer and improving the way we communicate.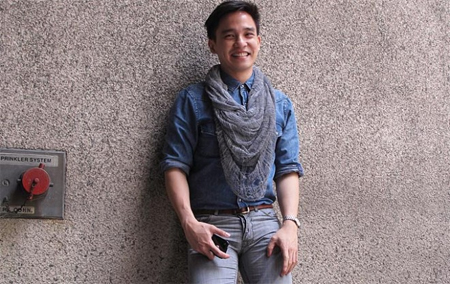 Image: www.blog.benetton.com. Miguel Paolo Celestial, a menswear blogger for Benetton (El Bosquejo), accessories designer (Bosquejo), and production journalist
Since Benetton positions itself as an international brand uniting people from different nations, its online blogging community has a multinational face as well. Famous bloggers from Italy, Spain, the United Kingdom, France, Portugal, Mexico,  the Philippines and China will share their most valuable experiences.
All those creative young people will be working to identify key trends in each of the mentioned subject areas, and contribute to estabilishing Benetton as 'an open window looking out on the streets and cultures of the world'.
Gabriele Lunati, head of digital strategy for Benetton, said, «The blog is one of a number of initiatives we are working on to develop and amplify the conversation between consumers and the brand, which is part of a strong determination to make Benetton a main player in the digital arena.»
As a brand with young face, Benetton aims to conquer digital space. The latest blogging initiative adds to the long multifaceted online activity of the brand. Earlier this year, the brand has launched an iPad app for for retail buyers, introduced castings via Facebook for ad campaigns and joined Facebook Deals program.