Volkswagen is now rolling out its 'Think Blue.' initiative in the United States. The aim is to encourage eco-friendly mobility and progressive ideas for responsible action in everyday life. The U.S. launch coincides with the partnership between Volkswagen and the Museum of Modern Art (MoMA) in New York as well as today's inauguration of the Volkswagen plant in Chattanooga, Tennessee—one of the world's 'greenest' automobile factories.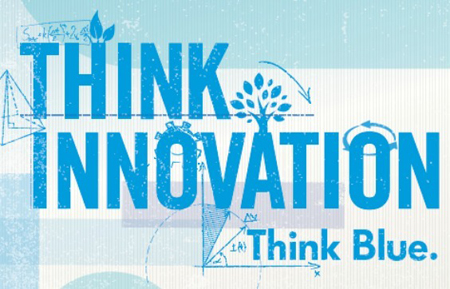 "'Think Blue.' bears witness to our holistic understanding of sustainability," Jonathan Browning, President and CEO of Volkswagen Group of America, said. "On the one hand, the new Volkswagen plant in Chattanooga demonstrates just how eco-friendly and resource saving automobile production can be today. And on the other, we are seeking to intensify our dialog with art and society on key issues of the future through our cooperation with MoMA."
With 'Think Blue,' Volkswagen is addressing the question as to how to reconcile individual mobility and sustainable actions. The new slogan goes back to the legendary 'Think Small' tagline of the 60s, which drew attention to how the Volkswagen Beetle contributed to democratizing mobility. The initiative, which has already been kicked off in Europe, Australia and Canada, not only concerns the development of eco-friendly products and technologies and resource efficient production processes. Volkswagen is also seeking to heighten broad public awareness for sustainable actions and encourage everyone to play an active part.
Volkswagen is adding further themes to the 'Think Blue.' initiative through the partnership with the Museum of Modern Art. While the focus to date has been on environmental concerns, Volkswagen is now also taking up social and cultural issues.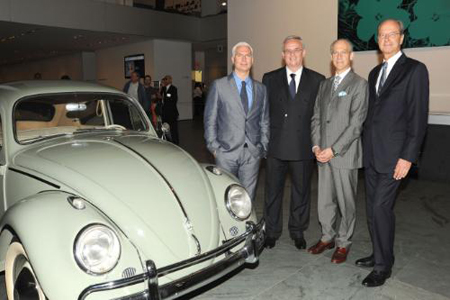 The U.S. launch of 'Think Blue.' coincides with the inauguration of the new Volkswagen plant in Chattanooga on May 24. Resource conserving measures and efficiency improvements make the location one of the world's most eco-friendly automobile factories. The campaign kicked off in the United States yesterday, May 23, with print ads, online publicity and billboard actions in the vicinity of the Museum of Modern Art in New York and the new plant in Chattanooga. This will be followed by a national marketing campaign presenting 'Think Blue.' to the public at large.