That is nothing new that giant brands support themselves on Facebook, especially in the CPG snack category. Millions of users 'like' the brands custom pages and join the activities suggested on it.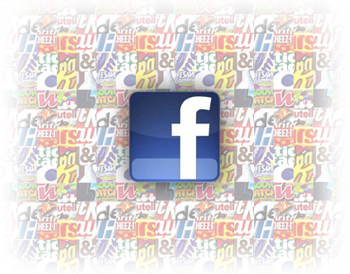 Photo:www.stuzo.com
According to the statistics analysis made by Social Media Week, it is Oreo with 18,9 million fans that tops snack brands Facebook pages. Skittles with 16,3 million and Pringles with 12,6 million people like the page are following. The other snack brands that make Top-20 are Nutella, Starburst, Reese's, 5 Gum, Kit Kat, Lay's, M&M's, Hershey's, Life Savers Gummies, Snickers, Trident Chewing Gum, Cadbury Creme Egg, Sour Patch Kids, Twix, Doritos, Cheez-It and Tic Tac correspondingly. Active interaction with users and attention-grabbing custom tabs is the reson for such popularity.
Leading Oreo has a creative splash page, so that users preferring the cookies can't help clicking on 'Click Like Above!' button. Skittles attracts attention with its Friend the Rainbow media hub featuring video shorts and TV spots.
Pringles has a good selection of selected it's photo rail, all identical in theme and red contrasting background as well as Pringley Fun.
Nutella interacts with fans in brand posts. Though fans can't post on the page, they are allowed to comment. Nutella's page success is due to diverse and creative Wall posting strategy. A diversity of word games, fill-in-the-blanks, Questions, and cultural commentary result in the highest average of post comments of any page in the top five, with 1,524.2 measured over the most recent five brand posts, and the highest engagement per post of any page at 0.0137%, measured over the most recent five brand posts.
Kit Kat shows us a directory of their global Pages expanding its media with a landing tab. With it's slogan 'Have a break, eat Kit Kat' the brand created the Ideal Break test suggesting people to answer simple questions and discover their ideal break.
M&M's also has a landing tab. M&M'S Pretzel let's you search for and add stores that sell M&M's Pretzel in a map interface. The other feature Wall Candy suggests users to create personalized M&M's, share them on friends' walls, and takes fans directly into a shopping experience on the webstore.
Buddy Media and L2 also were interested in how well major (not only snack) brands use Facebook to grow their business. So they partnered to determine the top prestige 100 brands on Facebook.