You are welcome to share your thoughts on this article written by Greg Taylor, Director of Brand Provocation at Elmwood, London
Just as Glastonbury and London's mini heat wave ends, a sun-kissed future beckons for some. These lucky ones will seek advice from the sages of TripAdvisor, slip on their favourite Havaianas, spend sleepy afternoons by the pool, and have furrowed brows eased by the songs of amorous cicadas.
For the majority, though, a 'summer of love' is not on the horizon! More a matter of hunkering down, getting prepared for 'hand to hand' fiscal combat and awaiting the domino debt effects of Ireland, Greece, maybe Portugal, and even Spain. Inflation, salary freezes, and higher energy bills means that lots of us will have less in our pockets in real terms than last summer. So does the 'big squeeze' mean we're going to have to look for innovative ways to make household budgets go further? Will a new generation with a different take on getting what they want from life emerge? What will brands do to continue to stimulate and surprise us? Instead of wistful glances at the body beautiful, look out instead for professional money player managers, the re-birth of karma, and the demand to re-use.
Professional money player managers
One of the most significant dynamics to materialise during 'boom to gloom' is the way we look at making money go further. After years of profligacy, it's time to get 'professional' again – to scrutinise value and identify the 'money player manager' inside. The smart brands recognise this is a skill many have lost so are getting together to provide easy-to-use solutions. For example, look at the way Orange and Barclays have joined forces to create a contactless credit card. Using an app on the Samsung Tocco, 'Quick Tap' is the first handset of its kind to be launched commercially in the UK.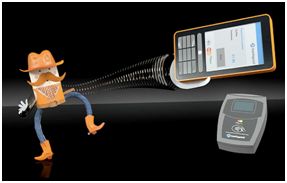 Image: wired.co.uk
As well as being able to make contactless payments for items under £10, people can also set personal spending limit alerts and choose to be informed about their account via a monthly or even weekly text message. At the same time, customers receive points for every pound spent, which can be redeemed for various rewards such as vouchers at high street stores or discounts on Orange branded goods or services.
And it's not just brands looking to help out. Italy's Department for Agriculture, Food & Forestry is providing an SMS service to ensure retailers don't pass on more price increases than necessary! In Italian only I'm afraid.

Image. www.springwise.com
Its SMS Consumatori service tracks prices for over 80 types of fruit, vegetables, meat, dairy products, fish and so on, letting consumers access them when they're out shopping. To use the service, shoppers send a text message to 47947, typing the name of the product they want a price for. The service is free, but to keep costs and traffic down, people can request a maximum of 5 prices per day and 30 per month.
From greed to giving back
What will be interesting is to see is how technology develops in ways to not just help us manage money but also make it relevant to a generation for whom its use is second nature. Expect to see more 'gaming' and 'giving' mash-ups as challenging times see cravings for 'empathy' and 'generosity' collide with a desire to 'play'. For the generation that's grown up on Facebook, Flickr and YouTube, 'law of karma' is alive and kicking. Trendwatching.com dubs them Generation G (for generosity) Their mantra is 'give and you shall receive from us, collaborate and we shall create for you, engage and you can play with us'.
One of the best examples of this approach is Foursquare. It's a social-networking app for mobile handsets incorporating gaming elements that enable people to 'check-in' to the shop, restaurant, hotel or bar where they find themselves. In return, points and achievement badges are awarded. For example, the 'Mayor' of a Domino's Pizza outlet (ie the user who has checked in the most) is entitled to free pizza and the 'Foodie badge' is unlocked by checking in to five different venues rated by Zagat.
The app is growing in popularity because it effectively makes the places we live easier to use and more interesting to explore. It rewards people for broadcasting their favourite locations to networks and adds fun and competition along the way. For businesses, Foursquare tracks who frequents your place, how often, and what they do there. Which means you can use this information to provide real world incentives such as coupons to keep people coming back.
The final piece in the jigsaw is the potential to leverage this relationship and give back to the community. Foursquare came up with the neat idea to make the most of their leaderboard through sponsorship. Every check-in on Foursquare generates points, and the top users are displayed on this leaderboard. Leaderboard sponsorship turn points into dollars for local charities. First up was Pepsi to sponsor New York's leaderboard, with every point added leading to Pepsi donating $0.04 to CampInteractive, an organisation that helps empower inner-city youth through technology skills and mentoring.
Image:aboutfoursquare.com
Re-use it
Sam Walton, founder of Walmart, recognised back in the day that aspiration is part of human nature and built a global empire on the premise of 'helping everyday people afford the same things as rich folk.' But how do you make thrifty cool?
Berlin second-season clothing store Cash does a pretty good job.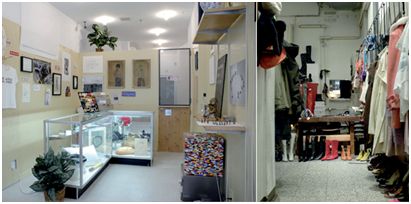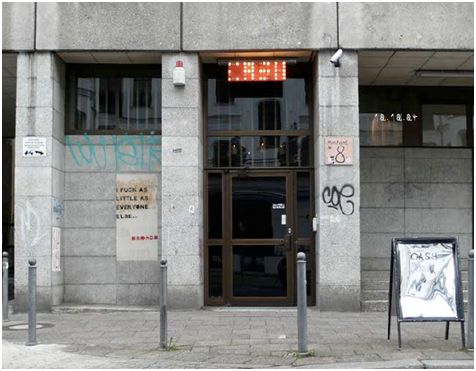 Second-season clothing stores have always been an easy way for fashion addicts to keep their closets tidy and their wardrobes up to date. Cash gives the second-hand store an upgrade and is linked to the uberstylish store Apartment, located in the trendy Mitte district. In-the-know Berliners go to Cash to sell off their designer labels or pick up a bargain. Apartment carries high-end fashion labels such as Rick Owens, Dries Van Noten, Chanel, YSL and Bernhard Willhelm and, when sale season hits, all reduced items go into Cash. 'You can get some big bargains,' explains Claudia, one of the owners, 'and people love the cosy and intimate atmosphere.'
Another take on re-use comes from on-line retailer Zilok who's hoping to do for rental what eBay did for auctions. The idea is that there's a place online where you can rent or rent out anything in a safe way. It could be a fancy bag, a digital camera, a baby stroller, a barbecue, mower, scooter, absolutely anything. It's a way make money from the things you have and save money on the things you want and need. Perhaps in the future it will represent an alternative to selling and buying.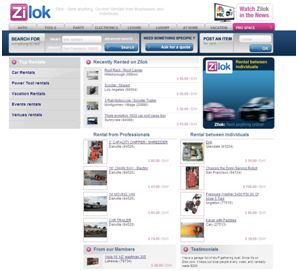 Economic revolution
Counting pennies and clipping coupons is fast becoming more common and acceptable among people of all economic standings. From going to the slightly cheaper hairdresser to pawning your watch to keep you financially afloat, the focus on money-making is changing. We are moving into an age where people want more control over their assets. Overspending in the future will be seen by many as decadent and reckless, while thrift becomes increasingly admired.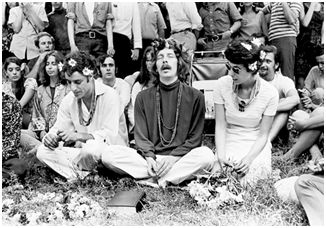 Image: villagevoice.com
And whilst the original Summer of Love in '67 sparked a cultural revolution, perhaps the Summer of (scant) Love in 2011 will spark a revolution of another kind. In '67 people were driven by a desire to overcome what they considered 'authoritarianism', to create alternative lifestyles that included the free and communal sharing of resources, often among total strangers.
Near on 45 years later, it may be economic hardship  driving us to seek out alternative lifestyles, but some of the means to get there seem rather familiar.
About the Author
Greg Taylor became founding partner in global brand design consultancy Elmwood in 1989. Now Director of Brand Provocation, Greg is the creator and facilitator of Step Change™, Elmwood's strategic tool for moving ideas forward. Clients include ASDA, Wal-Mart, Arla Foods, BBC, COI (Defra and DfT), Cable&Wireless, Comic Relief, Debbie & Andrew's, Durex, Glasgow 2014 Commonwealth Games, McCain, and the Met Office.