A successful story of Russian-British collaboration in the area of design goes back to late 1990-s – early 2000-s, when such Russian brands (now among the most valued domestic ones, by the way) as Russian Standard Vodka (1998, Identica) and MTS (2006, Wolff Olins) were designed. That was the crucial moment, when the biggest Russian business entities from various industry sectors realised the power and value of the design and branding 'made in Britain'.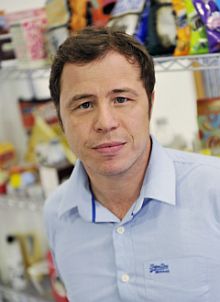 Soon it has become quite popular and prestigious for the emegring and established Russian businesses to reach out to the major UK design consultancies for the 'design and branding services'. Since that time some large creative agencies such as Identica, Wolff Olins, Fitch, Claessens and SCG London have become the best-known UK design groups in Russia having some fruitful experience of collaboration with federal Russiancompanies in the area of the brand and design. But what about smaller niche agencies? Do they have any chance to make their mark and difference on the new unexplored yet attractive Russian market? "They absolutely do" — proves David Rogers, the owner and creative partner of a small Nottingham-based packaging and brand design consultancy We Are Pure. In this interview to Popsop editor Ekaterina Belan he shares his vision on the state of the UK creative industry as well as highlights some common problems a UK agency may face while working with an international (particularly, Russian) client.
E.B.: It's interesting to know your opinion on the current state of the UK creative industry in terms of demand for creative services (brand & identity design, digital design, packaging design, brand strategy, marketing concepts, advertising platforms creation etc) vs supply.
D.R.: There are big differences when it comes to supply vs. demand in the UK creative industry at present. At one end of the spectrum you have the large creative agencies, which are mainly based in major cities — predominately London, but also in Glasgow, Birmingham, Leeds and Manchester. On the whole, these agencies are continuing to do well as they often have large strategic contracts in place with some of the country's biggest manufacturers and household names.
At the opposite end you have the smaller niche agencies like ourselves, which tend to be scattered across the UK. Business for this kind of agency also remains strong as they offer creativity, flexibility and cost effectiveness. They also offer a point of difference when it comes to design, which is extremely attractive for clients looking for an innovative end-product on a limited budget.
It's those creative agencies that fall in the middle that I believe are struggling. The problem is that they don't have the kudos of the large agencies, nor do they have the niche qualities and flexible approach of the smaller ones. There's often nothing unique in the middle ground and this isn't an attractive proposition in the current market.
On the whole, creative work's still out there, it's just that the projects are slower coming through and the type of work required has changed. Projects tend to be safer and more refined as budgets are stretched and every penny counts. Whereas five or so years ago agencies were constantly doing huge rebrands, it's now more about refreshing designs and making small improvements. Briefs are also becoming very defined and precise to ensure that turnaround is fast and the product goes to market quickly, ensuring cost effectiveness.
Again, this is why business for smaller agencies is booming, as they can do this kind of work for a fraction of the cost of the big players.
E.B.: In your understanding, does the UK creative industry need new markets, new international clients? Could it be interesting for the UK agencies (small and medium) to establish their presence and land new projects in international markets: China, Russia, another Asian/Eastern European countries?
D.R.: I'm a big believer in the quality of British design work and I certainly welcome any opportunity to take that further afield and introduce it to new international markets. It's a great approach for the industry as a whole as it helps to strengthen the UK's creative reputation as well as the economy.
Although beneficial, working for international clients isn't an easy process. We do work in both Russia and China and both markets differ dramatically.
Cost is a very big issue in China and there seems to be very little budget available, although clients tend to be very appreciative of your efforts and remain loyal. Russia, on the other hand, looks very favorably on British design work and clients are prepared to pay for that skills-base.
This really demonstrates the importance of knowing the market you're going into. Research is crucial, as is spending some time in the country you're looking to work in.
Logistics need to be reviewed, with everything from the language, culture, market and pack communication being considered. I would say that it took us approximately one year to get into the mindset of the Russian market and to make some headway, so an investment in terms of time is also needed.
Those agencies that go in blind and try and impose a UK way of working on an international client will find it hard to succeed. As a nation, our design work may be admired, but the processes used to achieve that end result must be adaptable.
E.B.: As you have some experience in working with the Russian client — Pervoye Resheniye — how can you describe the process of pitching, negotiations, project communications? Are there any risks, difficulties? In general, how does it feel to work with an international, non-UK client?
D.R.: Working with an international client is a risk for any UK agency. However, if the parameters of the project are set out from the beginning and all parties are aware of the boundaries, it becomes less of a gamble.
Five years ago, We Are Pure ventured into the Russian market for the first time and it was something of a learning curve.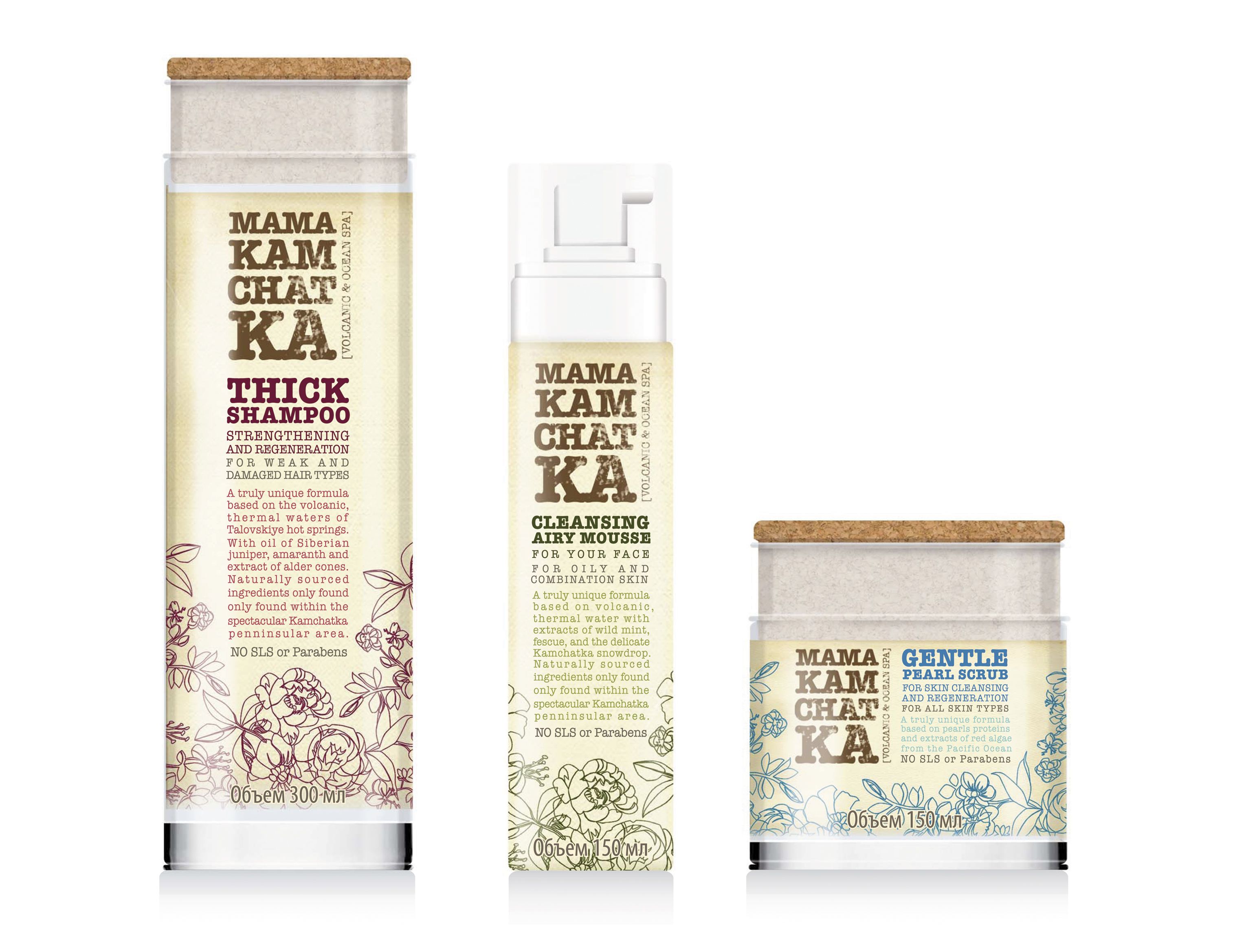 To begin with, there are subtle differences to the pitching process. A UK based pitch tends to demand a response to the brief and your initial ideas and creatives are assessed. In my experience, Russian clients seem to put the emphasis very much on your previous experience and cost, and the ideas are less of a requirement initially and are developed at a later stage.
Russian clients like the difference that a UK agency can bring. They want quality and are prepared to pay for it, but, at the same time, they want cost effectiveness like any other client. Negotiations tend to be fast and direct when compared to the UK. Russian clients know what they want and can be very blunt, but, as a designer, this is great, as you instantly know where you stand.
Project communication can be challenging at first, especially when it comes to the language barrier. If a member of your team is fluent in the language and everyone is aware of the culture, it can make a huge difference. Although Russian clients are very direct when it comes to telling you what they do and do not like, the initial brief can sometimes be less comprehensive and ideas of creativity can differ. The phrase 'lost in translation' can definitely apply at first!
Saying that, we've actually been very lucky when it comes to our Russian contacts. In our ongoing work with confectionery giant Slavyanka for instance, we work very closely with a marketing consultant employed by the company. He studied in the UK, speaks fluent English and understands the creative approach in the UK. This means that he's able to advise on whether our work's suitable both in terms of language and culture before it goes for sign off.
E.B.: How did you start working with your first Russian client? How did you get on a roster to pitch for Slavyanka's brief?
D.R.: Our first Russian client was health and beauty manufacturer Pervoe Reshenie. They initially approached us after seeing a Russian version of the Lypsyl packaging that we designed for a UK client.
They were not concerned by the size of the agency or where we were based. The company's decision to work with us was based purely on our experience in the health and beauty sector and the strength of our creative work.
We've worked for Pervoe Reshenie for over five years now and during that time we've done design work for everything from packaging, advertising and websites, to trade stands and store concepts.
Our work on the Pervoe Reshenie brand Natura Siberica is a clear demonstration of how well a Russian / UK collaboration can work. It's a brand that we created and took to market, taking it from a standing start to achieving a turnover of £30m in the space of two years.
We've also just started work with confectionery manufacturer Slavyanka and are about to begin a project with a third Russian client. Again, they both approached us on the strength of our work and experience.
The team at Slavyanka were looking for an agency to help them create a range aimed at children. They came across the website for My World, a Fairtrade chocolate brand in the UK that I created and own. The range is aimed at children and Slavyanka loved the concept that I had devised. We were invited to pitch and beat two other agencies to secure the contract, becoming the first agency outside of Russia to work with the company.
In both instances we were approached on the strength of our work and it goes to show the importance of shouting about what you do and taking the time to promote yourself.
E.B.: Do you know any other successful examples of such British-Russian collaboration during the last years?
D.R.: The work of design consultancy FITCH springs to mind as a great example. In 2007, the agency was appointed by Detskiy Mir, the largest children's retail chain in Russia.
Fitch was tasked with creating a new retail concept for the company, designing a store environment to appeal to both children and adults. Having seen the results first hand, it's clear that the concept was hugely successful and it's something that I admire.
The agency has also worked in Russia for the likes of TS-Retail (TOCHKA stores), Russian Post, Betalink, White Wind Digital, E.D.A., Tiger Asset Management, Kazkommertsbank. It's evident to anyone that Fitch has made a massive impact when it comes to design in the Russian market and the efforts of the team should be applauded.
E.B.: What would you recommend to those UK peers who are looking to expand their client base to the international markets?
D.R.: The main driving force to break into an international market needs to be an overwhelming passion for design. Those who do it purely for financial reasons will be disappointed at first as you need to take time to establish yourself amongst the market's home-grown talent before the more lucrative contracts come your way.
Take time to research the country that you want to get into and the sector that you're aiming for. You'll find vast differences to the approach you're used to in the UK and if you aren't aware of that then you'll fall at the first hurdle.
Have clear goals, but be realistic about what you want to achieve. Although the international opportunities are out there, they require hard work, perseverance and time to make them pay off.
I've also found that the concept of new business tends to vary greatly in different markets. My experience in Russia, for example, demonstrates that new business isn't an active process on the part of the agency. Instead, the client comes to you. This makes it all the more important to shout about your achievements. You may want to consider employing a PR agency to help you with this. International clients read trade magazines and view design websites to get a feel for what's happening in their sector. If you have a presence in these, then you're more likely to get spotted.
With this in mind, ensure that your portfolio is also up-to-date and strong. A demonstration of having carried out international projects in the past will certainly be an advantage, so I would strongly recommend taking on a couple of projects, even if they're very small, in other countries to demonstrate that you have international capabilities to bigger potential clients.
David Rogers,
Owner and creative partner of packaging and brand design consultancy We Are Pure.
www.wearepure.net