BMW, Fiat, Ford and Mercedes started opening cafes and lounges in India to promote their cars.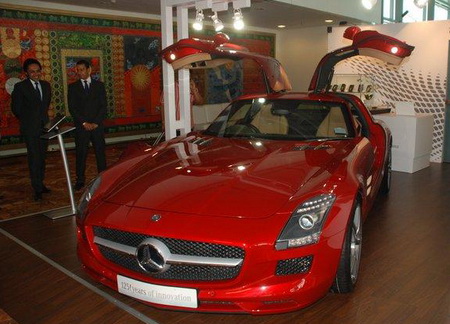 Photo: www.pakwheels.com
First, Fiat India joined forces with Lavazza coffee house to display the cars at a Lavazza lounge to customers while they are enjoying a cup of coffee. A cultural space for film screenings, theatre and artwork is also foreseen.
Mr Ravi Bhatia, VP, Fiat India, said, «The idea is to bring out the Italian-ness of Fiat while introducing the style and technology to consumers. The attempt to increase sales is definitely one of the reasons for opening cafes in India. It (cafe) will be the face of Fiat in India.»
The step might be important for Fiat, which has been struggling in the market, says The Economic Times. Last year, when India's total car sales increased 30% to 1.98 million vehicles, Fiat's sales dipped nearly 15% to just 21,066 cars.
Mercedes Benz that is currently developing 3D displays, also supported the tendency and opened a luxury lounge at the T3 Terminal in Delhi Airport. Mr Debasis Mitra, Sales and Marketing, Mercedes Benz India commented, «When it comes to luxury retailing, you are not just selling cars but a lifestyle. We realized we could not just expect customers to visit us, we had to reach them where they are too.»
BMW, which has just unveiled the details of its new i3 Concept and i8 Concept presentation has been running a lounge in New Delhi for three years now. Now it is to open a second lounge in Mumbai this year. Art exhibitions and cooking classes is a minimum initiatives in the lounge to communicate with customers.
Ford India followed its rivals and set up temporary Fiesta cafes in malls across New Delhi, Mumbai and Bangalore in April. The cafes will be operational till August end. «It was an opportunity to respond to the high interest for the new Fiesta as the product had not been launched at showrooms,» a Ford India spokesperson said.