The Italian coffee brand illy, which infuses coffee with art in its bespoke Art Collection, is extending the range of artist cups and saucers with a new limited-edition piece, created by celebrated Bombay-born sculptor Anish Kapoor, who's been living in London for 40 years. The artist, known for his giant projects such as his huge Leviathan intallation in Paris or Cloud Gate in Chicago, this time switched to tiny sizes, but still applied his unparalleled approach and signature style to designing the cup. Just like most of his creations, the new illy coffeeware has a metallic touch and is dedicated to blending emptiness/fullness and external/ internal in one piece.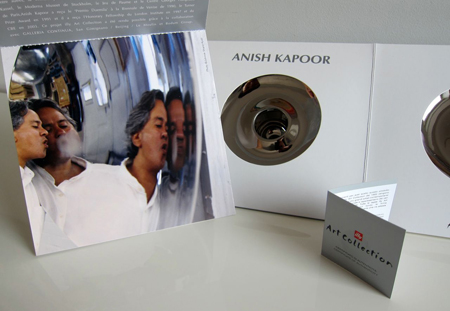 Photo: www.arrestedmotion.com
Anish Kapoor's cup and saucer set is all about illusions: what one sees may be quite deceiving, and he proves it with this mini-sculpture. "By placing the platinum saucer with the hole in the centre on the top of the cup, which is also platinum, an impression of diffuse light is created whose dimensions are hard to fathom. The flickering reflections prevent the hollow space from being perceived instinctively," explains the official illy website. "A cup, like all of Kapoor's work, moves from art to life and synthesizes in form some painful mental states such as doubt, ambivalence and error, but also happier states such as mystery, surprise and the desire to understand what we are looking at and to discover who we are."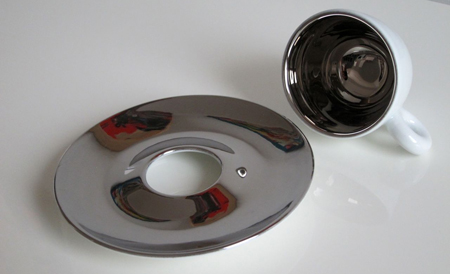 Photo: www.arrestedmotion.com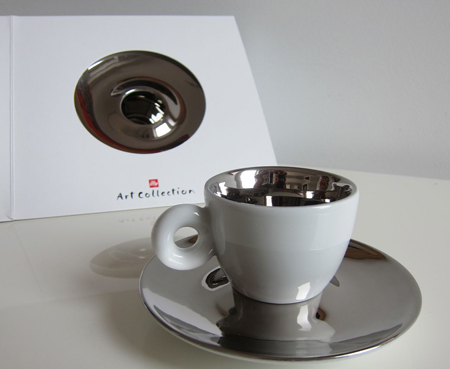 Photo: www.arrestedmotion.com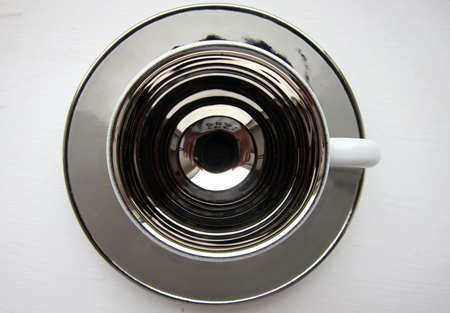 Photo: www.arrestedmotion.com
The new illy Art Collection piece, which comes as a perfect addition to the hilarious range of cups and tins, designed by over 70 celebrated artists including Francis Ford Coppola, Jeff Coons, Haim Steinbach, Tobias Rehberger and Michelangelo Pistoletto to name but a few, will be available to purchase starting early fall (at eBay, the delivery is estimated between September 14 and September 27, with each set sold for a little more than $103).
In late spring, Kapoor unveiled his hilarious Ascension installation at the 54th International Art Exhibition (La Biennale di Venezia)—the project, with also explored the theme of presence and absence, was made possible by Galleria Continua and illycaffè among others.
These days, another iconic Italian coffee brand, LavAzza, is getting ready for the Lavazza Italian Film Festival 2011 in Australia, which will kick off on September 14 and for the twelfth year «will be screening over 1000 sessions across five cities, creating the biggest Italian Film Festival in the world, outside Italy.»