Stella McCartney continues its collaboration with adidas. Designer has created a new  sophisticated collection for F/W11 season.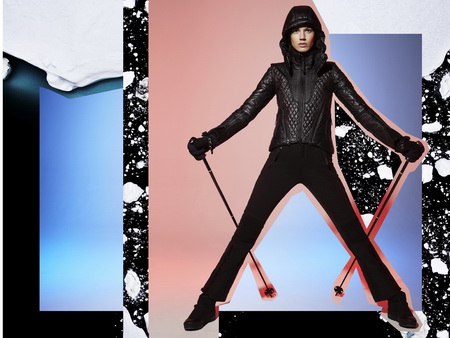 The seven categories are created 'with the perfect combination of femininity and masculine detailing to give a strong air of confidence' says the press release.
The adidas best-selling Running range includes the Running jacket, Monogyna Runner in footwear and the Bum Bag in accessories. All items mix blue tones with the palette of green and grey. The snakeskin print features throughout the pieces.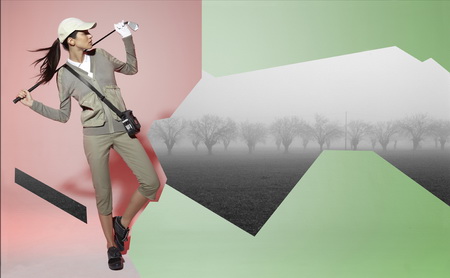 The Yoga range comes with a delicate palette of soft, fading into each other and feminine colors. The hits of the range are the Yoga Zip Hoodie and the Yoga Bag.
The seasonal highlight, the Winter Sports range is full of functional silhouettes, like the Ski Jumpsuit to be matched with the Weekender pieces such as the standout Corylus Boot and Weekender highlight Rain Cape.
Also this season, the Tennis range continues to be showcased both on and off court by Caroline Wozniacki, the WTA world number.
Studio range can be used to and from the gym as well as in gym classes features CU Stu Long Jacket. Golf range is biker inspired to create a new look.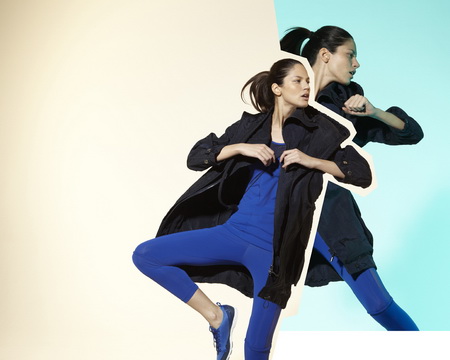 «Its workout wear with attitude, to make you feel stylish while you exercise, creating standout pieces that you can make your own» says Stella McCartney.
The collection items features adidas technologies such as Clima 365, PrimaLoft Insulation as well as footwear technologies like adiWEAR, TORSION and adiPRENE.
Apparel prices range from around 25 Euro for the Performance Hot Pant up to 450 Euro for the Weekender NC Performance Jacket. Footwear starts at around 60 Euro for the Thallo Ballerina and goes up to 200 Euro for the Fortanima Boots in the Winter Sports collection. Accessories are from 15 Euro for the Ankle Socks and up to 150 Euro for the Tennis Bag.
The adidas by Stella McCartney collection is part of the adidas Better Place Program, the materials within the Program must come from a sustainable source, be produced without dangerous chemicals, and be manufactured under the highest workplace standards with waste and energy management systems in place.
adidas also continues its 'Colliding Worlds' collaboration with Diesel. The brands have presented a new limited-edition footwear range.