Coca-Cola's burn presented the documentary about its global marketing partner, DJ David Guetta titled 'Nothing But the Beat'. A full-length film chronicles David Guetta's life, career and his rise from underground house DJ to global superstar.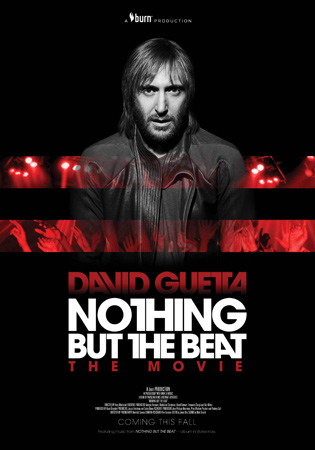 The film was shot in more than 10 cities around the world, capturing Guetta's daily life and his concerts in front of tens of thousands of fans. Guetta was first to fuse house and electronic beats with hip hop and R&B and to introduce it on stadiums.
The film features in-depth interviews with today's most acclaimed artists including will.i.am, Kelly Rowland, Snoop Dogg, Ludacris, Taio Cruz and Usher to name a few, as well as Guetta's wife Cathy. The film's aesthetic combines classic documentary storytelling with the stylistics of a music video.
'Nothing But the Beat' is a burn production in association with What A Music, renowned filmmakers Partizan (Be Kind Rewind, Part of the Weekend Never Dies) and boutique innovation house Deviant Ventures.
Partnering with burn, David Guetta said he would like to do something brand new for his fans and so the idea of the film was born.
«The burn brand believes in inspiring action with those who want to leave their creative mark on the world,» said Dan White, Global Group Director, burn, The Coca-Cola Company. «David Guetta personifies this spirit in everything that he does and the more we got to know him and what he stands for, the more compelled we felt to share his story with fans across the globe.»
The film will launch in theaters and on TV in 22 countries across the globe in the coming months. Later this year the film will be available online as well. Information on the global premiere will be announced at www.facebook.com/burn.