Johnnie Walker has launched a new global, integrated marketing campaign, the Keep Walking Project. Starting yesterday, new 60 and 30 second TV adverts air in many countries.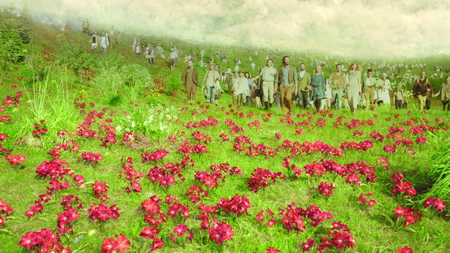 Photo: Diageo
The campaign created by BBH and Independents United in conjunction with Edelman and AKQA, is inspired by the 'Keep Walking' strapline, which has been the core idea of all Johnnie Walker advertising since its introduction in 1999. The 'Step Together' advert that was shot in Iceland features a young man who encourages members of his local community to work together to discover a better environment to live in.
According to Diageo, the campaign will be supported by an extensive above the line campaign and will harness the power of social media to galvanize support for three innovative initiatives in the fields of the arts, technology and business.
In addition to TV, outdoor and digital activity, The Keep Walking Project will be run from Facebook hubs, and a dedicated free iPhone app will be realesed. Using the social apps, consumers will be able to help shape the outcome of the campaign by earning 'steps'—a virtual currency. Due to it, Johnny Walker will know which of three initiatives to rolled out on this or that market.
Next spring Johnnie Walker will bring the campaign initiatives to life in each participating market—Bulgaria, Brazil, Greece, Lebanon, Spain, Thailand and Vietnam.
Each of the three initiatives symbolizes the Johnnie Walker notion of progress. The first, called Pavegen, powers urban areas using only footsteps. Pavegen's paving slabs convert kinetic energy from their footsteps into renewable electricity.  The light-installation will appear in the markets where Pavegen earns the most steps.
The second, Ze Frank, gives cities a voice. In markets where Ze Frank earns the most steps, the innovative artist will unveil a 'pop up' public artwork which reveals the local community's collective vision for their country or city.
The third, Hub Culture, encourages enterprise. A pop-up space where people can develop their business ideas will be created in a major city where this initiative earns the most steps.