Pentawards, the world's major packaging design competition, announced its 5th year winners. At the award ceremony, which took place in the heart of New York on September 29, the Diamond winner along with Platinum, Gold, Silver and Bronze winners were announced in a range of categories including beverages, food, body care and luxury to name but a few.
The most prestigious trophy, Diamond Pentaward, went to the NINE agency for its Ramlösa natural mineral water project—the winner also received EskoArtwork Suite 10 software, one of the most powerful design and visualisation programs, worth €5,000. Sleever International, world leader in the sleeve concept, handed its special prize valued at €5,000 to Anglo-American agency Webb deVlam for their Bombay Sapphire 250-year anniversary bottle. AveryDennison, world leader in the field of self-adhesive labels, also gave its special prize to the value of €5,000 to Brandever for their Blasted Church Vineyards range of wines. Harry Allen Design, the creators of the Bang bottle of Marc Jacobs,  received their special prize from Luxepack—the agency was given a stand at the next Luxepack fair to be held in Shanghai in April 2012.
The major winners are listed below (visit the official Pentawards Blog to read the projects descriptions):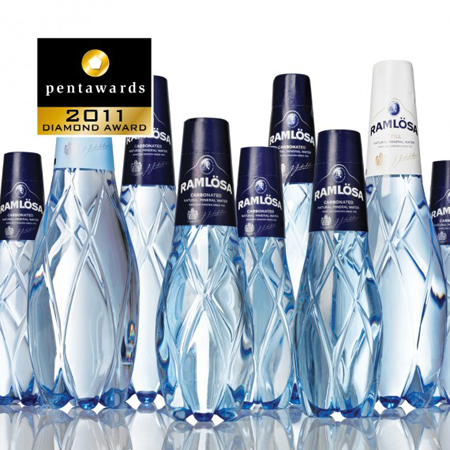 Diamond Pentaward 2011
Best of the Show
Brand: Ramlösa
Entrant: NINE
Country: Sweden
The main challenge of the project was to "investigate and identify a design solution for Ramlösa PET that conveys premium quality and can change the perception of PET as an ordinary material which customers have today."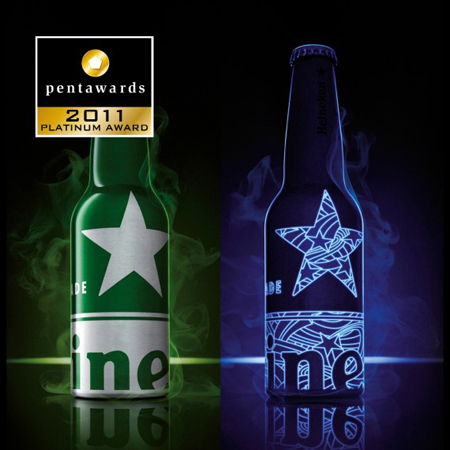 Platinum Pentaward 2011
Best the Beverage Category
Brand: Heineken—STR bottle
Entrant: dBOD
Country: The Netherlands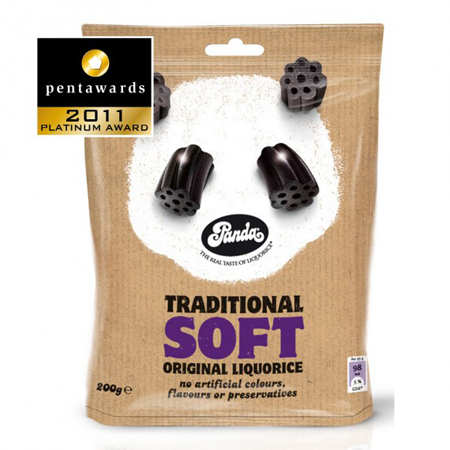 Platinum Pentaward 2011
Best the Food Category
Brand: Panda Liquorice
Entrant: Cowan
Country: UK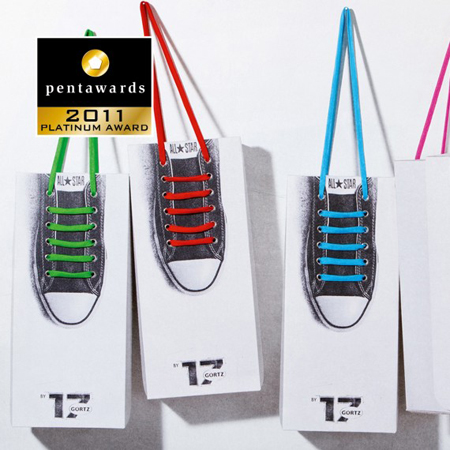 Platinum Pentaward 2011
Best the Body Category
Brand: Görtz 17—Shoelace Box
Entrant: Kempertrautmann gmbh
Country: Germany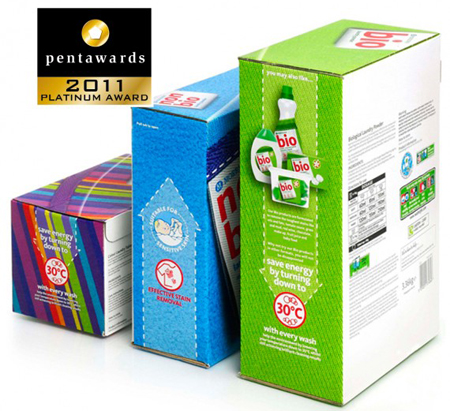 Platinum Pentaward 2011
Best the Other Markets Category
Brand: Morrisons—Laundry Care
Entrant: Stocks Taylor Benson
Country: UK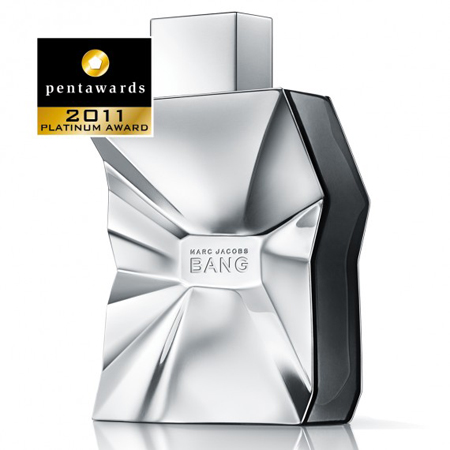 Platinum Pentaward 2011
Best the Luxury Category
Brand: Marc Jacobs—Bang
Entrant: Harry Allen Design
Country: USA
Here are some of the Gold Pentawards winners (visit the official Pentawards Blog for more entries).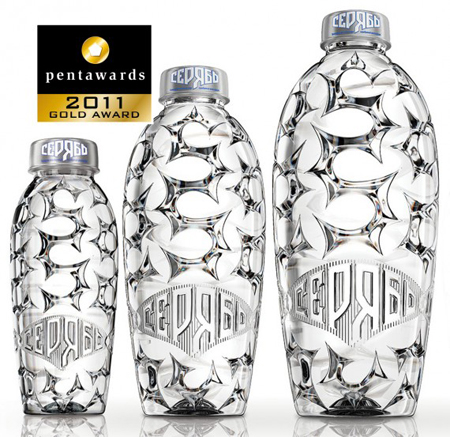 Gold Pentaward 2011
Beverages, Water
Brand: Seryab
Entrant: R2H (UK) Ltd
Country: Russia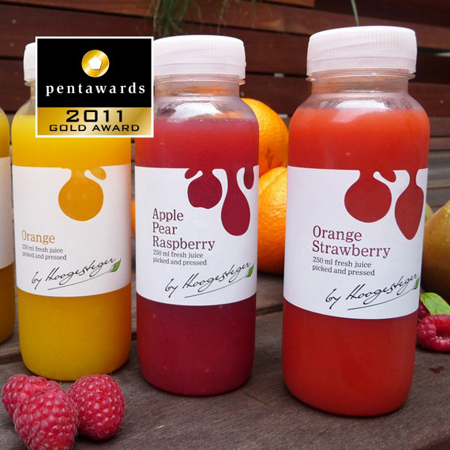 Gold Pentaward 2011
Beverages, Soft drinks & juices
Brand: Hoogesteger—Fresh Fruit Juice
Entrant: Design Bridge Ltd
Country: UK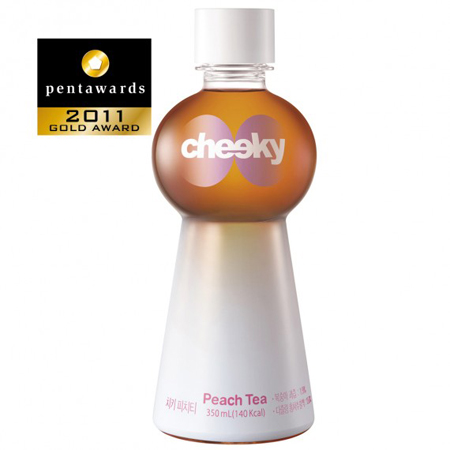 Gold Pentaward 2011
Beverages, Coffee & Tea— RTD
Brand: Paris Baguette—Cheeky
Entrant: Karim Rashid Studio
Country: USA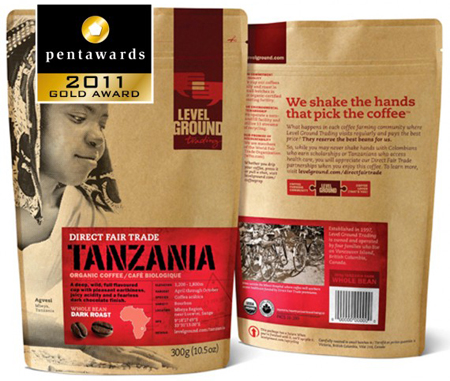 Gold Pentaward 2011
Beverages, Coffee & tea (dry and capsules)
Brand: Level Ground Trading
Entrant: Subplot Design
Country: Canada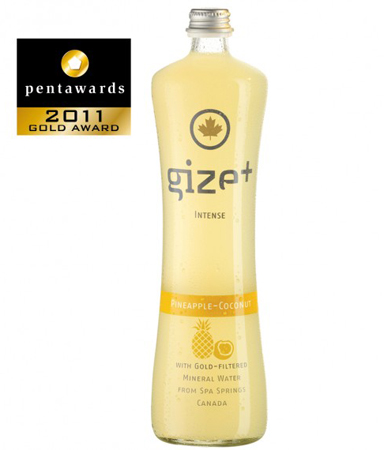 Gold Pentaward 2011
Beverages, Functional beverages
Brand: Gize+—Pineapple-Coconut
Entrant: C.M.W Canadian Mineral Water Development S.A.
Country: Luxembourg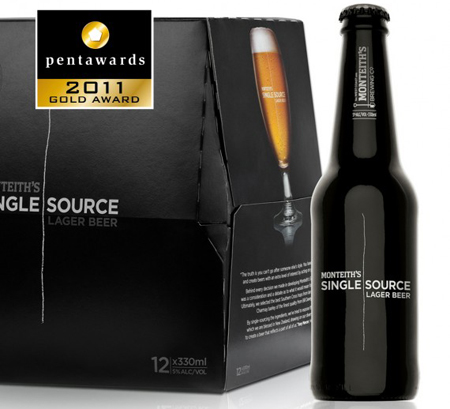 Gold Pentaward 2011
Beverages, Beer, cider and low alcohol
Brand: Monteiths—Single Source
Entrant: Designworks
Country: New Zealand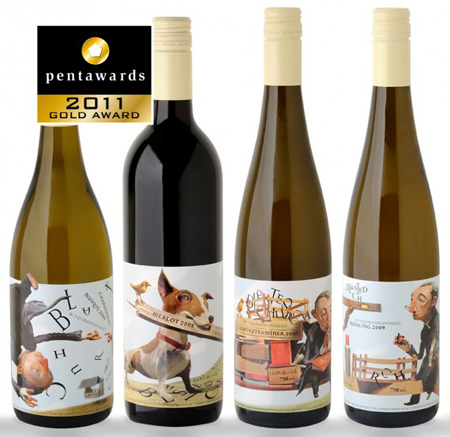 Gold Pentaward 2011
Beverages, Wines
Brand: Blasted Church Vineyards
Entrant: Brandever
Country: Canada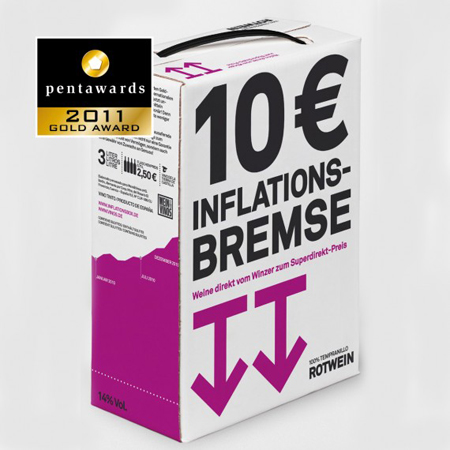 Gold Pentaward 2011
Beverages, Wines
Brand: 10 Euros and Good!—Crisis Box, Climate Box, Inflation Box
Entrant: Ruska, Martin, Associates GmbH
Country: Germany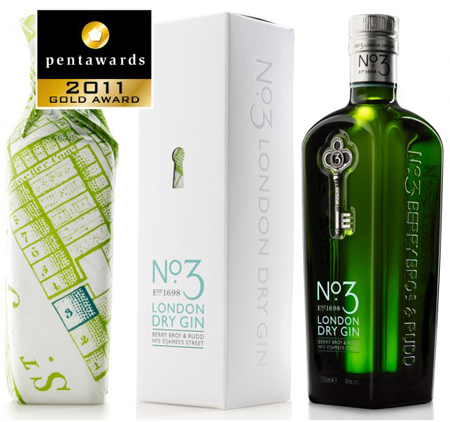 Gold Pentaward 2011
Beverages, Spirits
Brand: Berry Brothers & Rudd—No.3
Entrant: Brandhouse
Country: UK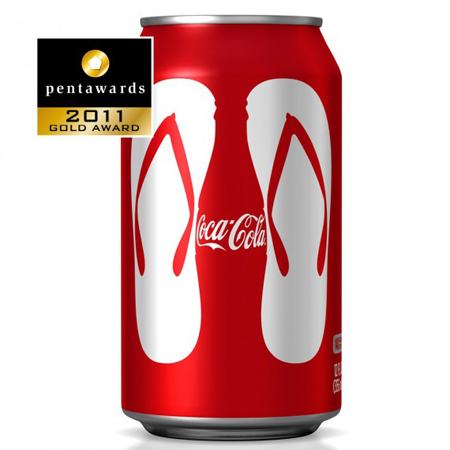 Gold Pentaward 2011
Beverages, Ltd editions, ltd series, collectors
Brand: The Coca-Cola Company North America—Coca-Cola Summer 2010 Packaging
Entrant: Turner Duckworth (London & San Francisco)
Country: USA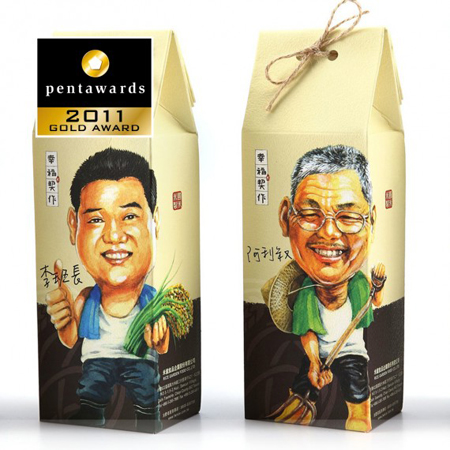 Gold Pentaward 2011
Food, Cereals
Brand: Rice Garden
Entrant: Victor Branding Design Corp.
Country: Taiwan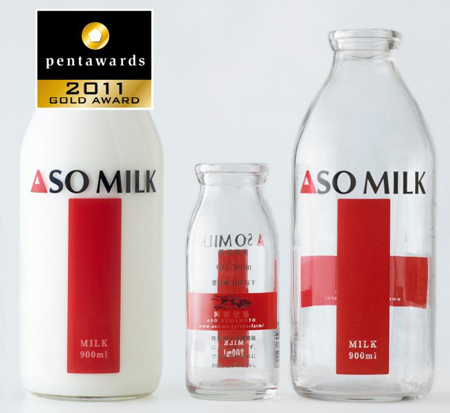 Gold Pentaward 2011
Food, Dairy products
Brand: Aso milk
Entrant: Ohesono design works
Country: Japan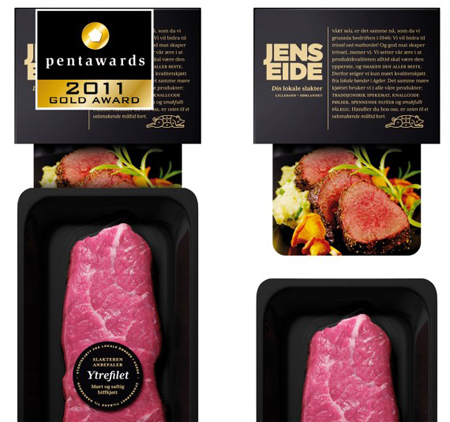 Gold Pentaward 2011
Food, Fish, meat, poultry
Brand: Jens Eide
Entrant: Strömme Throndsen Design
Country: Norway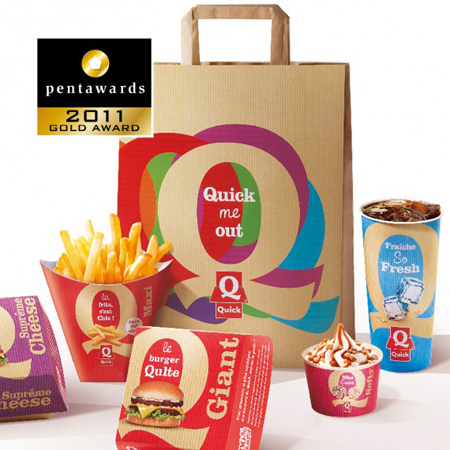 Gold Pentaward 2011
Food, Soups, ready-to-eat dishes
Brand: Quick—Restaurants
Entrant: Black and Gold
Country: France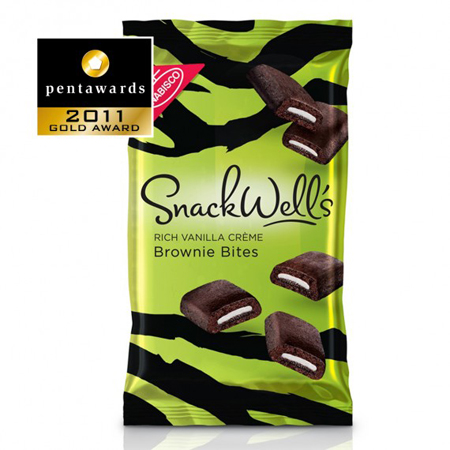 Gold Pentaward 2011
Food, Confectionery and sweet snacks
Brand: Nabisco—SnackWell's
Entrant: Davis
Country: Canada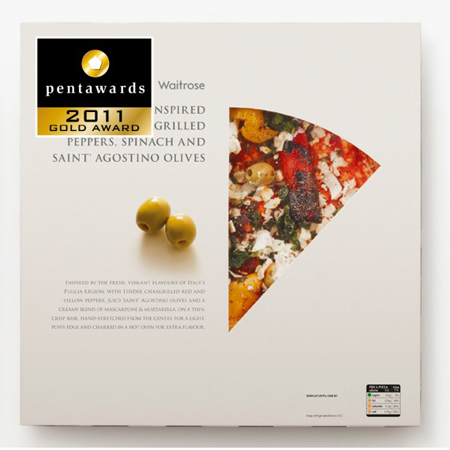 Gold Pentaward 2011
Food, Distributors/Retailers own brands
Brand: Waitrose Regional Pizzas
Entrant: Turner Duckworth (London & San Francisco)
Country: UK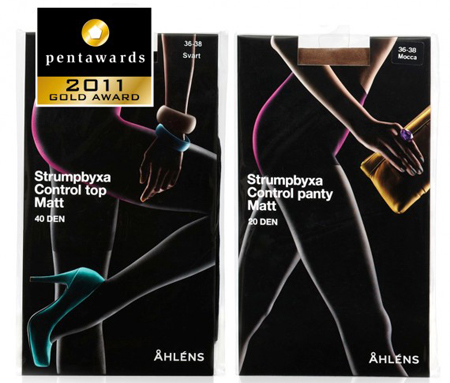 Gold Pentaward 2011
Body, Clothing
Brand: Ahlens
Entrant: Designkontoret Silver
Country: Sweden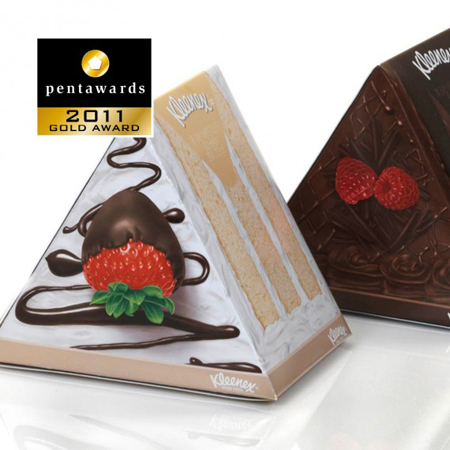 Gold Pentaward 2011
Body, Health care
Brand: Kleenex—Divine Dessert Wedges
Entrant: Kimberly-Clark
Country: USA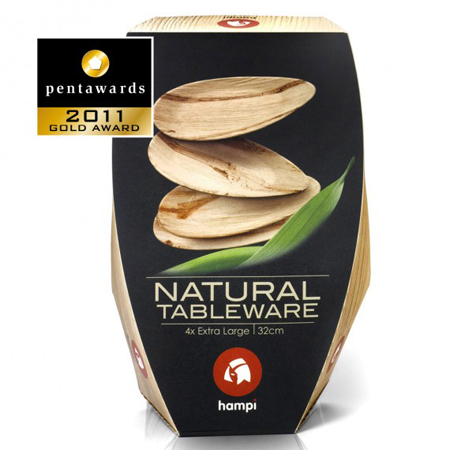 Gold Pentaward 2011
Other markets, Home improvement
Brand: Hampi Products—Natural Tableware
Entrant: Brandnew.Design
Country: The Netherlands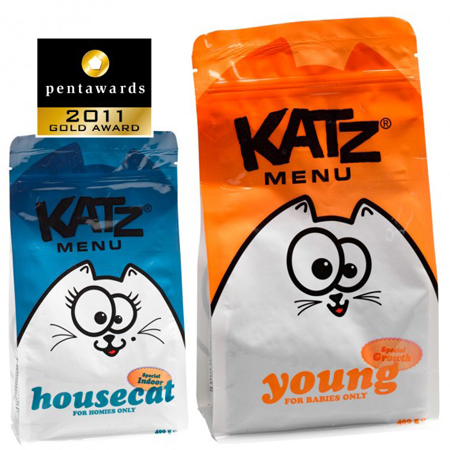 Gold Pentaward 2011
Other markets, Pet products
Brand: Katz Menu
Entrant: Magenta
Country: Belgium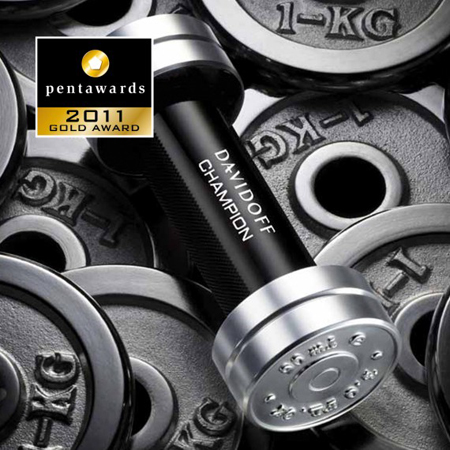 Gold Pentaward 2011
Luxury, Perfumes
Brand: Davidoff—Champion
Entrant: Objets de Convoitises/Alnoor Design
Country: France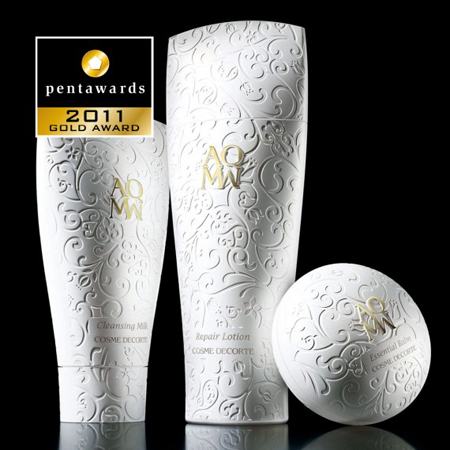 Gold Pentaward 2011
Luxury, Cosmetics
Brand: Cosme Decorte AQMW—Skincare Series
Entrant: Kosé Corporation
Country: Japan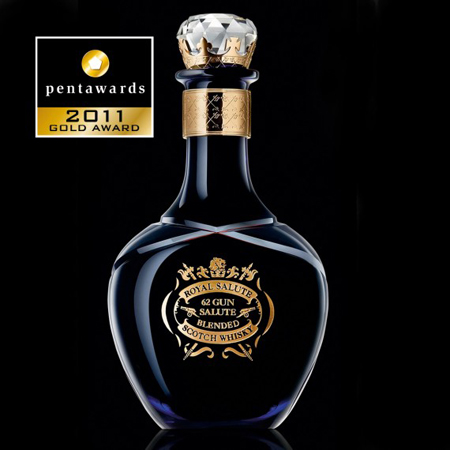 Gold Pentaward 2011
Luxury, Spirits
Brand: Pernod Ricard—Royal Salute—62 Gun Salute
Entrant: Coley Porter Bell
Country: UK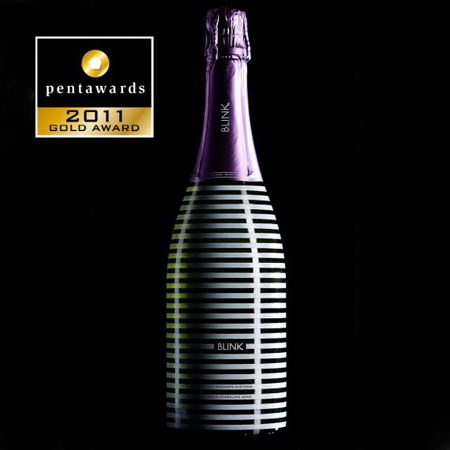 Gold Pentaward 2011
Luxury, Fine wines & champagne
Brand: Blink—Brut sparkling wine
Entrant: beetroot
Country: Greece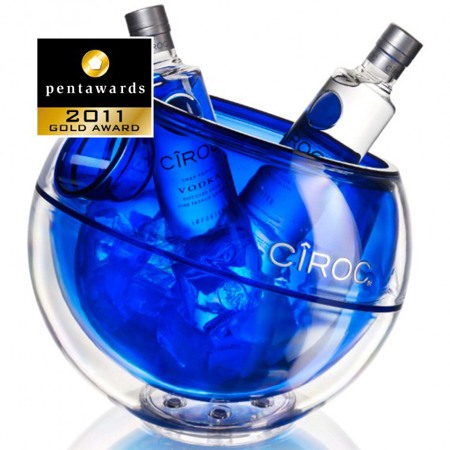 Gold Pentaward 2011
Luxury, Casks, Cases, Gift boxes, Ice buckets,…
Brand: Ciroc—Ice Bucket
Entrant: QSLD Paris
Country: France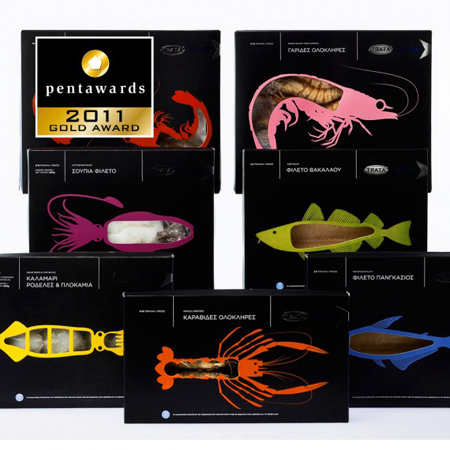 Gold Pentaward 2011
Luxury, Gourmet food
Brand: Trata on ice—by Konva
Entrant: beetroot
Country: Greece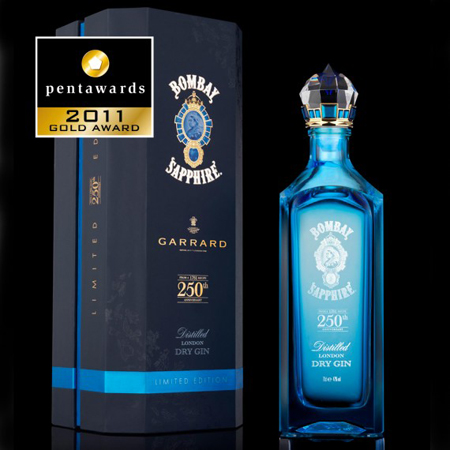 Gold Pentaward 2011
Luxury, Ltd editions, ltd series, collectors
Brand: Bombay Sapphire—250-year anniversary bottle
Entrant: Webb deVlam
Country: USA
All photos: blog.pentawards.org