Volkswagen announced it will invest one billion Euros (US$1.45 billion) in renewable energy projects. This is an attempt to stay ahead of constantly rising fossil fuel prices and, probably, to improve the automaker's sustainability image after the Greenpeace accused it in high carbon emissions and tried to make VW to improve its green standards.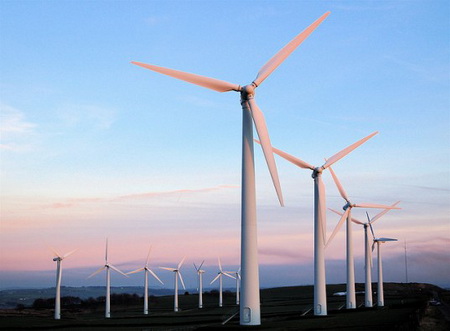 Photo: inhabitat.com
The first Greenpeace campaign against VW rolled out in June and when it didn't help the green activist launched a Filmmakers Competition to turn the cameras on VW.
Now Volkswagen will not only continue researching new electric vehicles, but begin looking towards wind power potential and other forms of eco-energy, says Inhabitat.
According to the report published in the German edition of Financial Times , Volkswagen mentioned that it will invest in two offshore wind farms in the North Sea. This will be the next VW step towards the achievement of its renewable energy goals for 2020, including a reduce of their CO2 emissions 40 percent, and an important initiative to support Germany's flagging wind power sector. Germany has been the leader in renewable solar energy for a long time but wind power remained its weak sector. Till now Volkswagen hasn't invested into wind power but after the American private equity firm Blackstone opened the door to increased investment, the situation is to change.
Volkswagen will invest in two wind power farms, one 60 miles (95 kilometers) north of Bokum and one on an island off of Germany's northwestern coast. Considering the changable nature of oil prices, Middle Eastern politics and global ecology situation this is a smart initiative. Germany is planning to discontinue using nuclear energy by 2022, so VW's investment is just in time.