Apple revealed yesterday a new upgraded iPhone 4S. Instead of iPhone 5 there is a new release of the iPhone that will now be available to third-largest U.S. carrier, Sprint, as well as on AT&T and Verizon.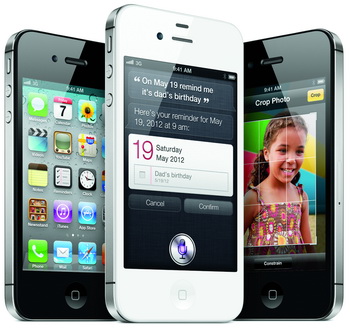 Photo: Apple
With a two-year contract, the iPhone 4S will retail in th U.S. and Japan from October 14 for $199 for a 16GB model and $299 for a 32GB model. A new 64GB model will sell for $399. A bit later it will appear on other markets.
Apple also launches iOS 5, the mobile operating system with over 200 new features including Newsstand, which will automatically download and display new issues of digital magazine subscriptions. And the new iCloud, a set of free cloud services that work with all Apple devices will be available starting October 12.
iPhone 4S introduces Siri, an intelligent assistant that what and when to do something just by asking. Siri understands context allowing you to speak naturally. For example, if you ask "Will I need an umbrella this weekend?" it understands you are looking for a weather forecast, says the official press release. iPhone 4S boasts of a new camera with an advanced optics and a 8 megapixel sensor and can record video in full 1080p HD resolution.
Ad Age says, Apple's market share has lagged behind Google's Android phones. Of the 82.2 million U.S. smartphone owners older than 13 in July, nearly 42% had Android phones vs just 27% with iPhones, according to ComScore. However, Apple has the No. 1 mobile operating system with 43% U.S. market share in July to Android's 33%.
In addition, Apple announced new features and more affordable pricing for both iPod touch and iPod nano. iPod touch comes in new black and white models starting at $199, including Apple's new iOS 5 and iCloud services. The new iPod nano is now available starting at $129 and has a redesigned user interface, 16 new digital clock faces and improved built-in fitness features.
This summer, Apple upgraded the MacBook Air and released a new version od Mac OS X Lion.