Facebook has released an updated version of its iPhone application that is now designed to fit the iPad's larger screen.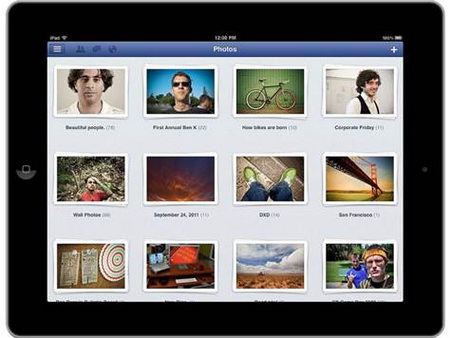 Photo: www.msnbc.msn.com
iPad users 'suffered' because of the lack of the Apple's tablet-tailored Facebook app since Apple launched its a year and a half ago. It became a good profit for third-party selling their own apps that showed Facebook pages.
According to Facebook engineer Jeff Verkoeyen, who wrote on his personal blog that he was leaving to take a job with Google, the iPad app he had worked on was nearly complete in May but then «repeatedly delayed through the summer,» says The Associated Press.
«We're releasing it now because it's done,» Bret Taylor, Facebook's chief technology officer, said in an interview Monday.
The delay was probably caused by a prolonged Apple and Facebook talks about deepening the integration of the social network into the system software of the Apple products. New Apple's updated system software iOS X Lion, announced this summer, features integration with Twitter, rather than Facebook.
The iPad-specific app is now easily integrated with other iOS apps. The Facebook app will send users directly to other apps when they navigate to it from a friend's news post or status update.
The app also supports high-res photos that can be flipped like a real photo album. Users also have an ability to see where friends are located via with the 'Nearby' mapping option.
The new upgraded iPhone and iPad app that plays well with all apps developed for Facebook's website is free and can be downloaded here.