Martell has unveiled a new look for its VSOP which recently launched in the Singapore and Malaysia domestic markets. The new bottle and eye-catching packaging reflects Martell's brand identity and strengthens its status as a premium cognac. Martell has also produced new lifestyle photography to support the contemporary and stylish image. The revamp of Martell VSOP is now progressively being rolled out throughout the world.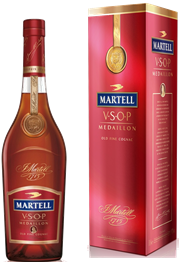 Photo: Martell VSOP's new look to be launched globally
The new, svelte bottle has an elegant outline and retains the stylish, round arch in the shoulders.  The label is sleek with a red and gold design including the VSOP logo. Moving the VSOP logo from the bottle to the label gives the 'J Martell 1715' golden signature increased prominence, a reminder of the heritage of the brand.  The gift box has also been revamped. It mirrors the red and gold design with a deep metallic background, golden top and embossed seal on the front.
The new lifestyle shots position the Martell VSOP in the foreground of the image, whilst behind, the elevated perpective looks down on a modern-day city-scape.  This creates strong impact, drawing the eye to the product. The settings for the three new shots represent moments when Martell VSOP might be enjoyed, such as after dinner. The contemporary settings convey the modernity of the updated product and the visuals will be used in both below- and above-the-line  communication strategies.
"Our new packaging design for Martell VSOP is a true reflection of the product's luxurious status and heritage.  We believe the sleek and contemporary design and the new striking photography will appeal to current customers and encourage new consumers to purchase this luxury cognac," says Anne-Claire Rodary, International Communications and Marketing Director, Martell Mumm Perrier-Jouët.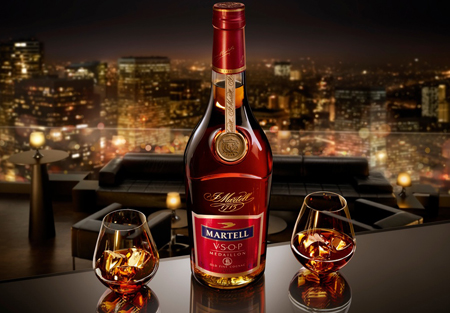 Photo: Martell VSOP's new look to be launched globally