Have your say, share your thoughts with other readers on this article written by Darren Foley, Managing Director at Pearlfisher, London
For nine days each September the London Design Festival showcases a spectrum of international design with the famous Victoria and Albert Museum as its base. A landmark location and a venue of culture, this autumn the museum is also the host of a major new exhibition on Postmodernism.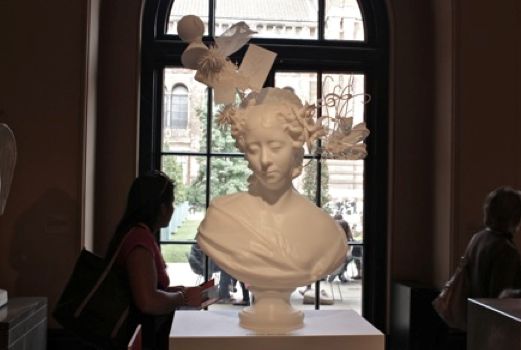 Photo: Bust of Lady Belhaven,1827 by Stephen Jones
Rejecting the uniformity of modernism, Postmodernism celebrated the creative tension and co-existence of classical design alongside modern style. This vision of past culture inspiring radical contemporary expressions of the future has also been a key element within this year's London Design Festival. Renowned milliner Stephen Jones created the Bust of Lady Belhaven,1827 which draws from a piece of Regency art whilst using advanced computer scanning technology. It is a piece that is inspired by classical elegance, recreated with contemporary techniques and a Postmodernist vision.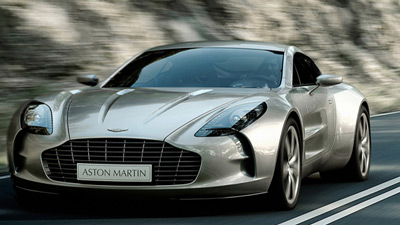 Photo: Aston Martin, the coolest UK's brand for the fifth year in a row
This combination of heritage and modern vision translates from art and design into brands and branding. Last week, the Expert Council named Aston Martin as the winner of its UK Cool Brands list for the fifth time in six years. With a balance of leading manufacturing, engineering excellence and a core British heritage, Aston Martin is a prime example of a modern classic.
A scan down the Cool Brands list confirms that brand success comes from a synthesis of fresh vision and classic quality. Fourth on the list, Rolex combines century long heritage of craftsmanship with cutting-edge technology and design to position itself as a brand of timeless quality. Similarly, Chanel has a thoroughly modern vision anchored by the essence of 1920s Parisian elegance. The show at Paris Fashion Week this October reimagined the traditional tweeds and pearls of classic Chanel with clean graphic lines and iridescent sheen that will be worn on the catwalks, red carpets and streets of fashion cities around the world.  It is this synthesis of classical heritage and cutting contemporary style which makes those interlocking Cs of the brand individual, memorable and special. Louis Vuitton combines a heritage of producing luxury leather goods with artistic vision and design. Its Graffiti campaign is indicative of the modern classic brand: the iconic monogram LV print layered with neon typography of urban street culture is bold and brave, traditional and timeless.
It is not just the high-end luxury brands that know how to use their classic past and tradition. The international corporations of Kellogg's, Cadbury, Tetley and Twinings centre their brands on their origins of family business.  These everyday household names constantly launch new products for the modern taste and lifestyle, yet keep the brand solidly based on a history of local, familiar tradition.
An iconic brand will often evoke a very specific time and feeling from its heritage: for Fortnum and Mason it is quintessentially Georgian England, for Famous Grouse it is the Highlands of Scotland and for Levi Strauss it is small town America of the Californian goldmine rush. Founding a modern global brand on a specific heritage is the very contrast, contradiction and co-existence that Postmodernism celebrated.
So whilst we often see high end brands use their heritage of classic individuality and quality, household brands ground themselves in an origin of family, authenticity and honesty. When their brand identity and design reflects these truths, they are memorable, unique and individual — capable of transforming and developing whilst maintaining an enduring inner core. Unifying tradition with twenty-first century style, they translate the past and innovate for the future to become modern, classic and iconic brands. But a truly iconic brand should also remember that it was once a challenger, the new kid on the block, and it should never lose the challenging spirit if it is to achieve its full potential. Ultimately, design is the tool that will allow these stories to be told and these successes to be achieved.
About the Author
Darren Foley, Managing Director at Pearlfisher, London, joined the company in 2002 as Realisation Director, inventing the concept of realisation and advocating a design process in which our technical and creative teams work in harmony from the beginning. He has worked in the design industry for close to 25 years, starting out as a junior production artist, and amassing an unparalleled depth of knowledge for the discipline.