Red Bull Media House in association with Brain Farm Digital Cinema has presented a new snowboarding documentary The Art of FLIGHT. The film was premiered last month on September 7 at New York City's Beacon Theatre and now the filmmakers and stars are on a world tour with it throughout October and November.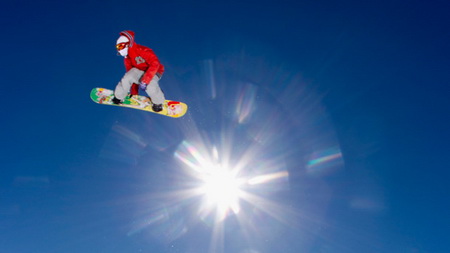 Photo: Red Bull
The film directed by Curt Morgan follows Red Bull's That's It, That's All picture on the same theme. The sports action adventure filled with captivating and risky tricks features famous and the most talented snowboarders like Travis Rice, John Jackson, Mark Landvik, Scotty Lago, Jake Blauvelt, Nicolas Muller, DCP, Pat Moore, Eero Niemela and Jeremy Jones. They open up unexplored snow hills of the world.
"Through the riders full immersion into the making of this film, we are able to show in the truest way what it is like it for us to travel to some of the most remote places on earth and search out the most dynamic terrain and conditions," says Rice.
Red Bull is a brand known for its passion to extreme sport and originality. For example, it arranged a flying competition in September in the USA. Currently, the brand runs the Canimation competition searching for talanted animators in Britain.
It took two years for the energy drink producer to make the film. The most advanced and progressive filmmaking technology was used to shoot on location in places like Jackson Hole, Alaska, Chile, Aspen, Patagonia and British Columbia.
The Art of FLIGHT has everything to attract young and active people: astounding tricks preformed in remote areas, accidents, avalanches and wrong turns on the mountains.
There is a special film web site where fans can view the trailer, get to know more about the film crew and play a virtual snowboarding game. The film can be previewed and purchased in the iTunes store for $7.99.