Schawk, a global provider of brand development and deployment services, has launched in the UK a suite of 3D products to enable advertisers to enhance their print and outdoor advertising as well as point-of-sale collateral.
The three services are: 1) the enhanced 2D, which creates a 3D experience on any paper-based advertising without any 3D glasses or specialist substrates; 2) the lenticular 3D, which uses a specialist substrate and advanced retouching techniques to deliver advertising imagery with a dramatic feeling of movement; 3) the anaglyphic 3D, which requires 3D glasses, and is best suited to print advertising.
Steve Puttock, managing director at Schawk's London office, commented, "We all know that 3D is big in film, and increasingly in television, as it's a fantastic way of bringing images to life and creating real impact. Brands recognise this and are increasingly coming to us to see how we can help them create a compelling 3D experience in print advertising, making their brand come to life and providing a point of difference for the consumer.
"We have looked at what was already available in the marketplace and how we could improve upon it. As a result, we have created three distinct products that we believe provide a unique level of image enhancement that has not been seen before. Each has different uses and benefits and will enable advertisers to provide consumers with quality 3D advertising experiences, wherever they interact with the brand."
Schawk also offers clients a service to convert films from 2D into 3D using bespoke software created by Prime Focus.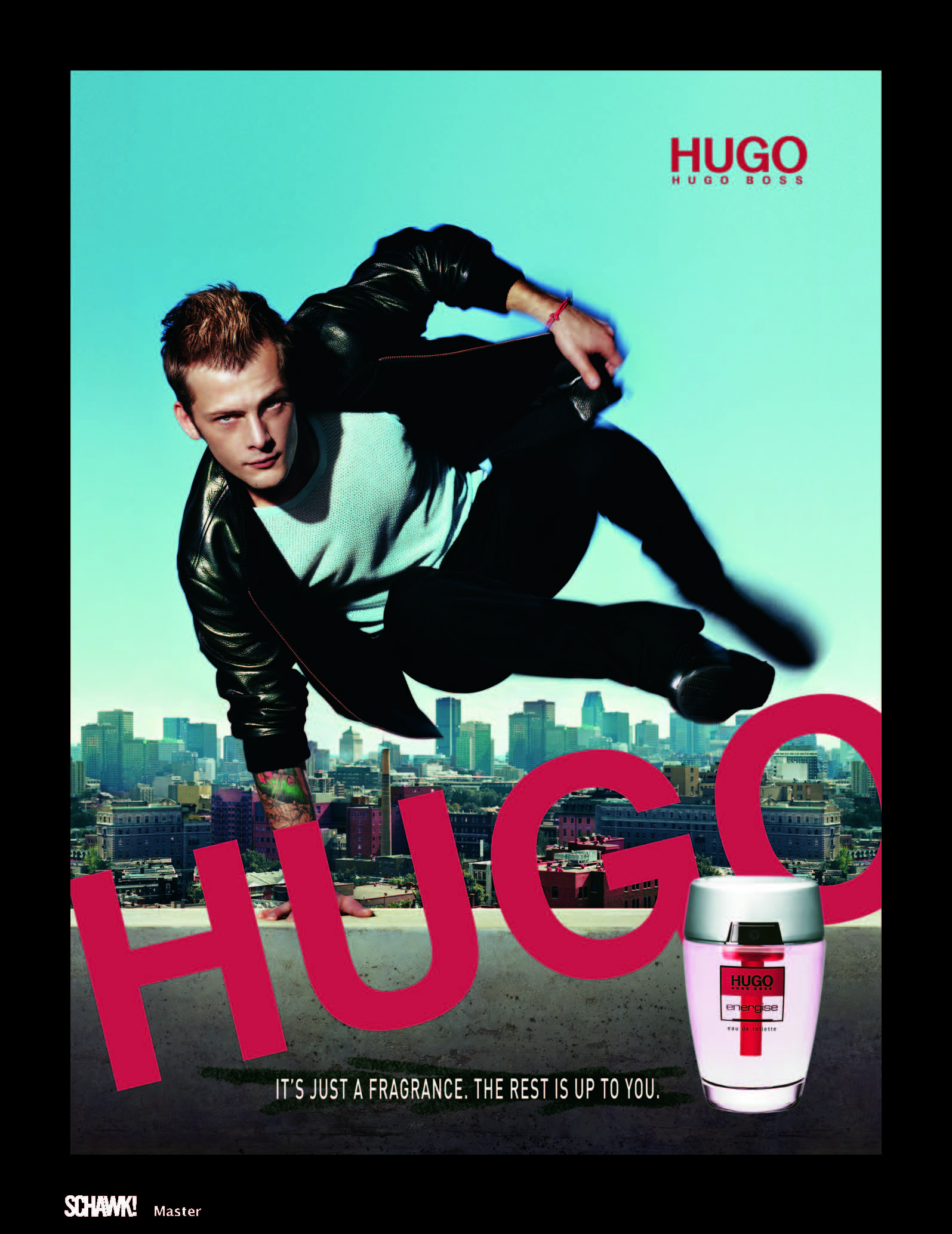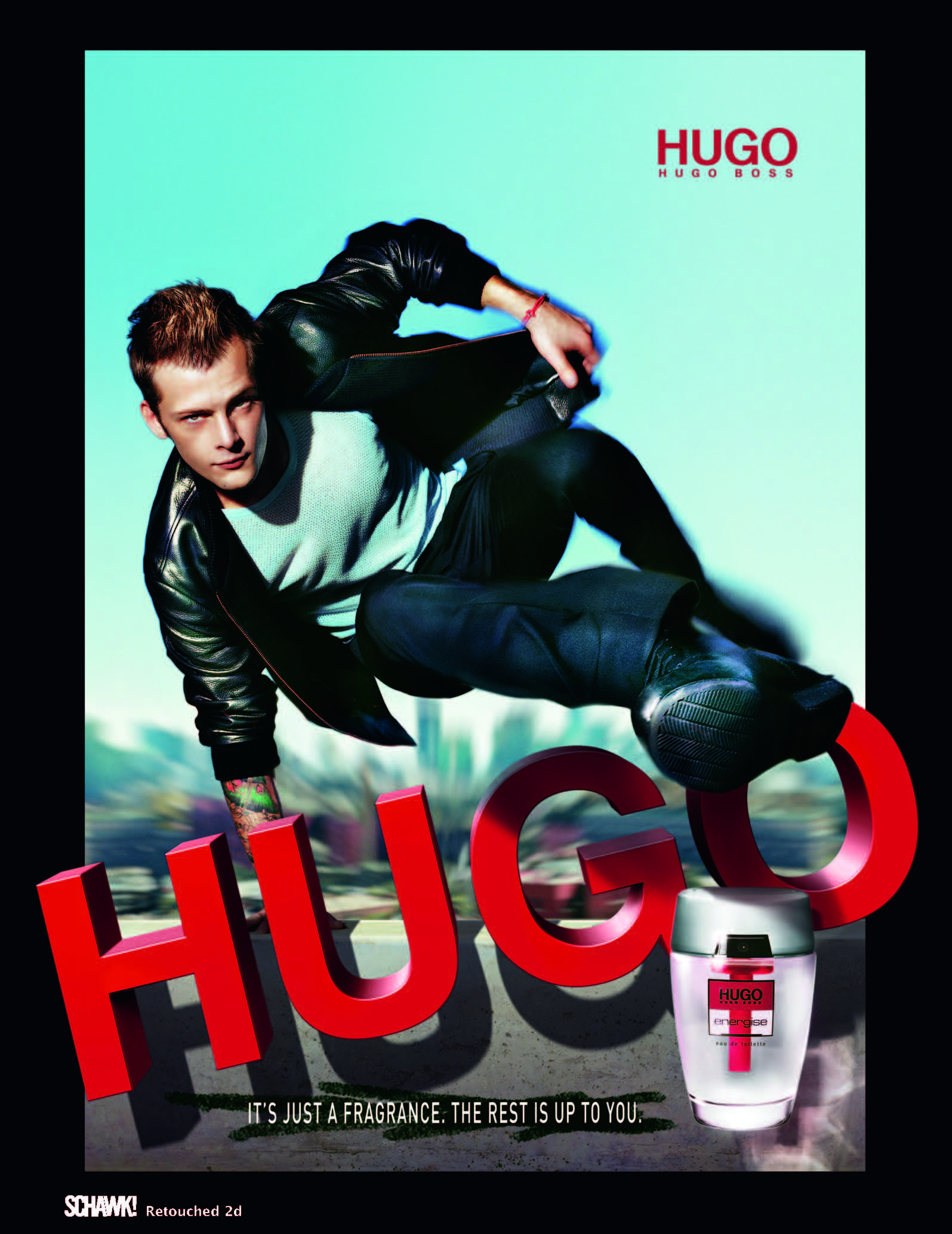 Photo: Hugo's print advert before and after 2D retouch