Virgin Galactic has selected the first astronaut pilot to join the commercial spaceline's flight team from more than 500 applicants including some of the best pilots in the world. It is former USAF test pilot Keith Colmer.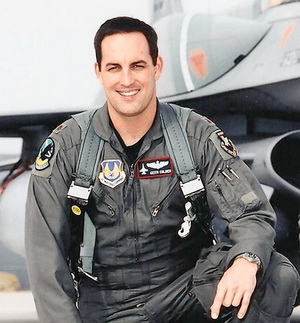 Photo: Keith Colmer, from www.latimes.com
Colmer will begin flight training and testing together with Chief Pilot David Mackay on the Virgin Galactic's revolutionary vehicles, WhiteKnightTwo and SpaceShipTwo.
Colmer has 12 years of operational, developmental and experimental aircraft test flight experience plus more than 10 years of combined military experience in USAF spacecraft operations and flying, says the official press release. He has logged over 5000 hours in over 90 different types of aircraft.
«Keith brings the kind of tremendous multi-dimensional talent and skill set that we are looking for in our astronaut pilots,» said President and CEO George Whitesides. «But equally important to us are his impeccable character and his outstanding record of high caliber performance in highly demanding environments. He sets the bar very high for others to come.»
Bringing a great working experince to Virgin Galactic, Colmer has a Bachelor of Science in Aeronautics and Astronautics from the Massachusetts Institute of Technology.  He has both a Masters degree in Aerospace Engineering and a Masters degree in Telecommunications from the University of Colorado, Boulder.   He is also a graduate of the USAF Undergraduate Space Training program, the Euro-NATO Joint Jet Pilot Training Program and USAF Test Pilot School, Class 02A.
Virgin Galactic, the world's first commercial spaceline, owned by Sir Richard Branson's Virgin Group and Aabar Investments PJS, has recently opened its Gateway in New Mexico. Virgin Galactic's new vehicles can carry six customers, allowing an out-of-the-seat, zero-gravity experience and offering overwhelming views of the planet from the black sky of space for tourist astronauts and a microgravity platform for researchers.