This year Chevrolet is celebrating its centennial. The automaker has just launched a new documentary titled 'Chevy100, An American Story,' created by the award-winning producer, director and cinematographer Roger Sherman ('Medal of Honor,' 'Alexander Calder,' and 'Richard Rogers: The Sweetest Sounds').


Photo: Chevrolet's centennial, from media.gm.com
The documentary explores the 100-year history of Chevrolet's cultural and personal relevance for millions of fans. It traces the brand's history to its birth in 1911, when Swiss-American race driver Louis Chevrolet and American entrepreneur Billy Durant came together to create a car company and follows Chevrolet to the present.
«For over thirty years, I've been attracted to telling the stories of real people,» said Sherman. «I try to find subjects who are passionate about their endeavors.  We had the opportunity to travel all over the country filming incredible cars, meeting wonderful people, and hearing amazing personal stories about people's love for their Chevrolets.»
The film debuted at the historic Detroit Institute of Arts in Detroit and will premiere in New York  at Time Warner headquarters on November 14. It will also be shown on Velocity Channel on November 21 at 8 pm. DVDs of the film will be available starting on the 21 at ChevyMall.com.
Earlier this year Chevrolet has also launched chevy100.com, with new elements added last month, 'The Road We're On' and 'The Ride of Your Life.' Chevy also actively uses social media for promotion. On Twitter, fans could ask questions Alan Batey, vice president, Chevrolet sales, service and marketing, last week. He answered them on Thursday on the Chevrolet YouTube page.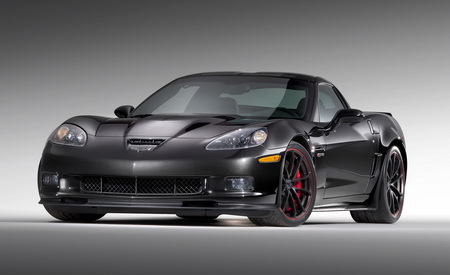 Photo: Chevrolet Corvette 2012 Centennial Special Edition, from media.gm.com
Chevrolet celebrates has annual sales of about 4.25 million vehicles in more than 140 countries. Its portfolio portfolio includes iconic performance cars such as Corvette and Camaro as well as passenger cars Sonic, Cruze, Malibu, Equinox and Traverse and pickups and SUVs such as Silverado and Suburban. The company also offers 'eco-friendly' solutions including Cruze Eco and Volt.
The Volt electric vehicle range will be extended in Europe and China soon as well as the Chevrolet Spark in the US and Canada in 2012.  For 2013 the new global introductions are planned including the Chevrolet Malibu sedan and new Chevrolet Colorado mid-size truck.