Interbrand, the leading brand consultancy, has been named a winner in the Cincinnati Business Courier's 2011 competition for Greater Cincinnati's Best Places to Work.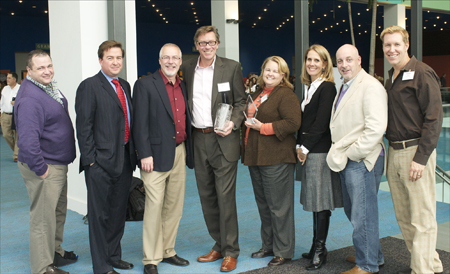 Photo: Members of the Cincinnati leadership team at the November 3, 2011 awards ceremony
Since 2003, the Business Courier has been recognizing those Greater Cincinnati-area employers who have the most engaged workforces with the Best Places to Work awards program. The process begins with each participating company distributing an online, anonymous survey consisting of about 40 questions to their employees. Quantum Workplace analyzes the results of the surveys and sends the Business Courier the scores ranked from highest to lowest in five size categories (based on number of employees). A first-time entrant, Interbrand was named 2011 Medium Company Winner (for organizations with 80 to 299 employees). There were 15 winners total among the 50 finalist companies.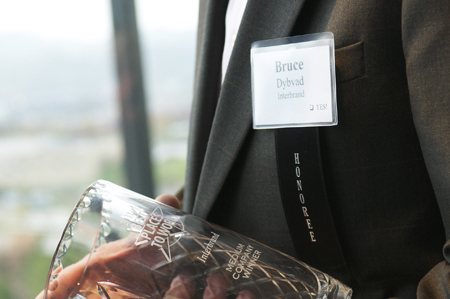 Photo: A close-up of the award
Acknowledging the honor, Cincinnati office President Bruce Dybvad cited Interbrand's "people-centered" culture as creating "a progressive and stimulating environment where our people thrive. We want to attract the best talent, manage their careers and create a knowledge-obsessed culture," Dybvad explained. "Having the best people gives us the best talent, and they create the best product, which encompasses the quality and consistency with which we deliver our services and their creative solutions."